Smart Hospitality Cloud with best value added approach.
Ellipse cloud is all in one solution for successful and modern hoteliers. Let us help you to be more direct, automate your processes and increase your profit with less effort.
Let's see in
Try Demo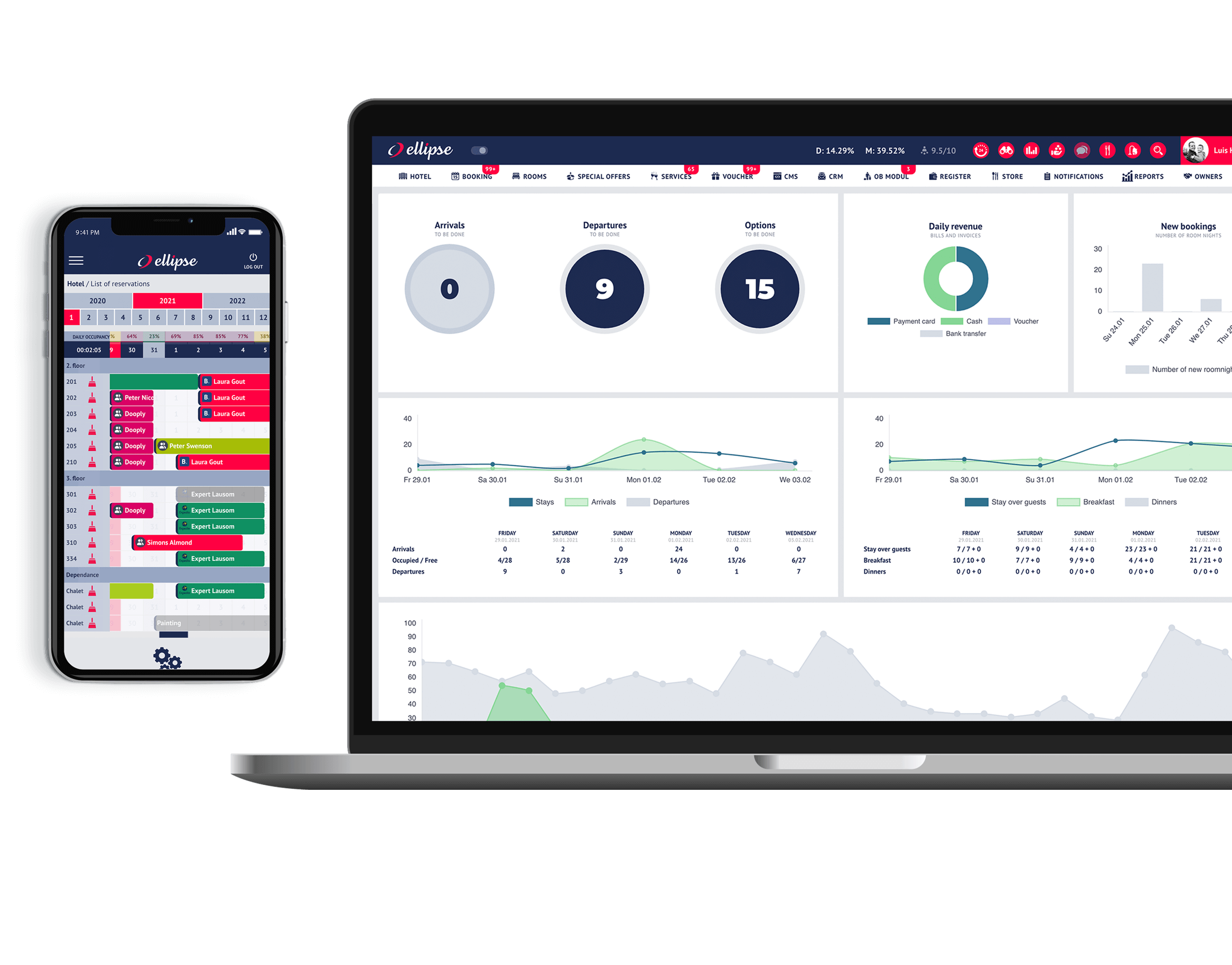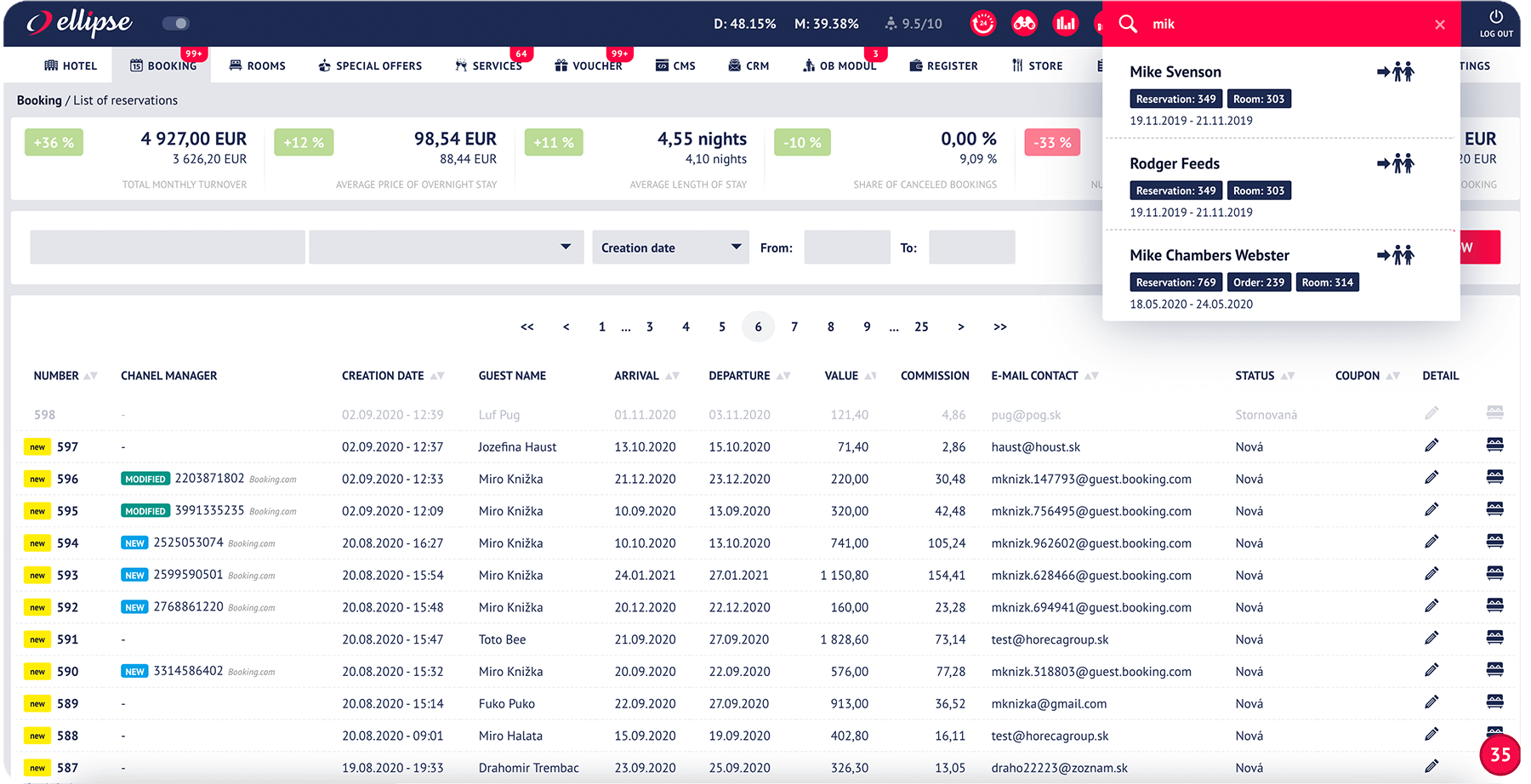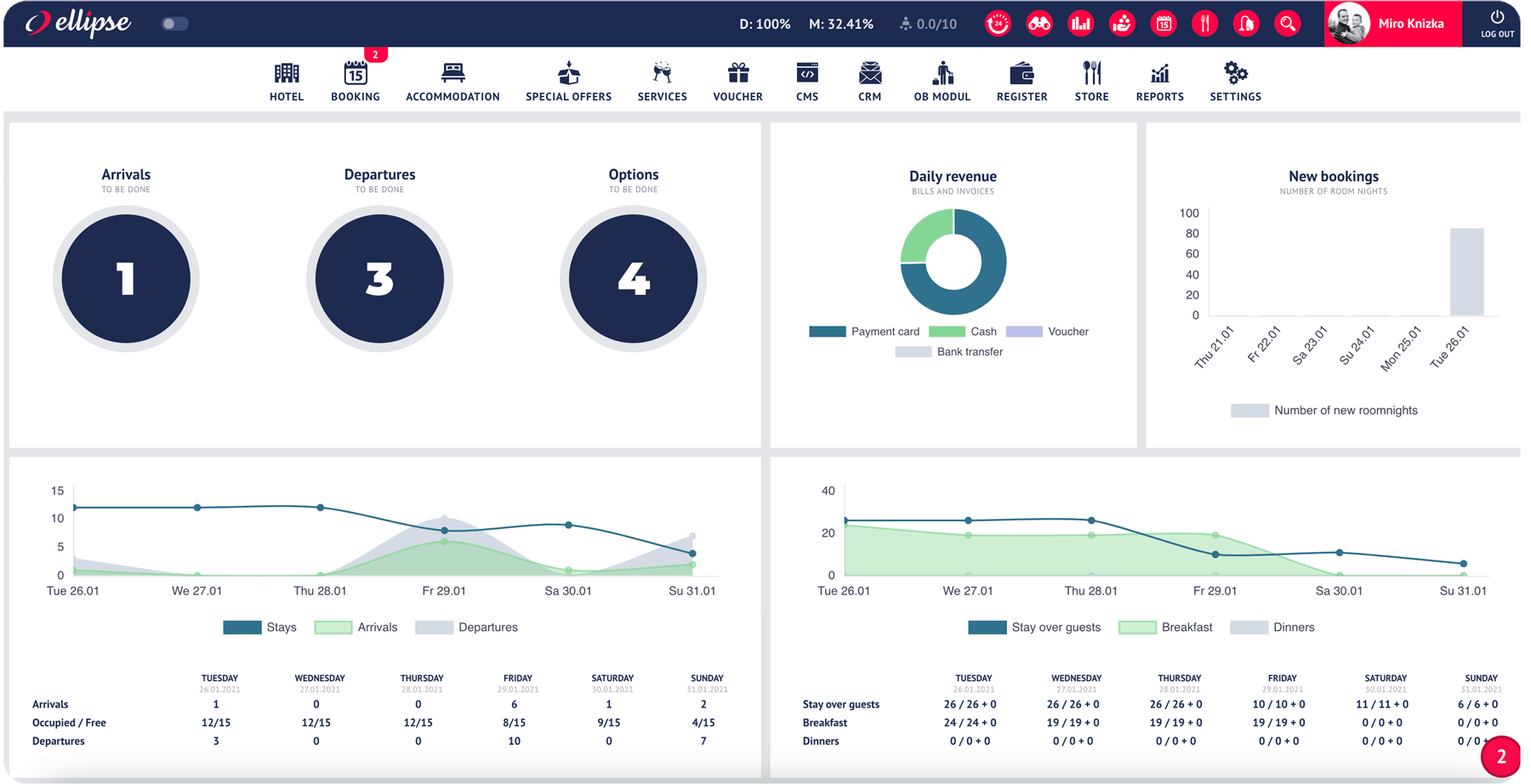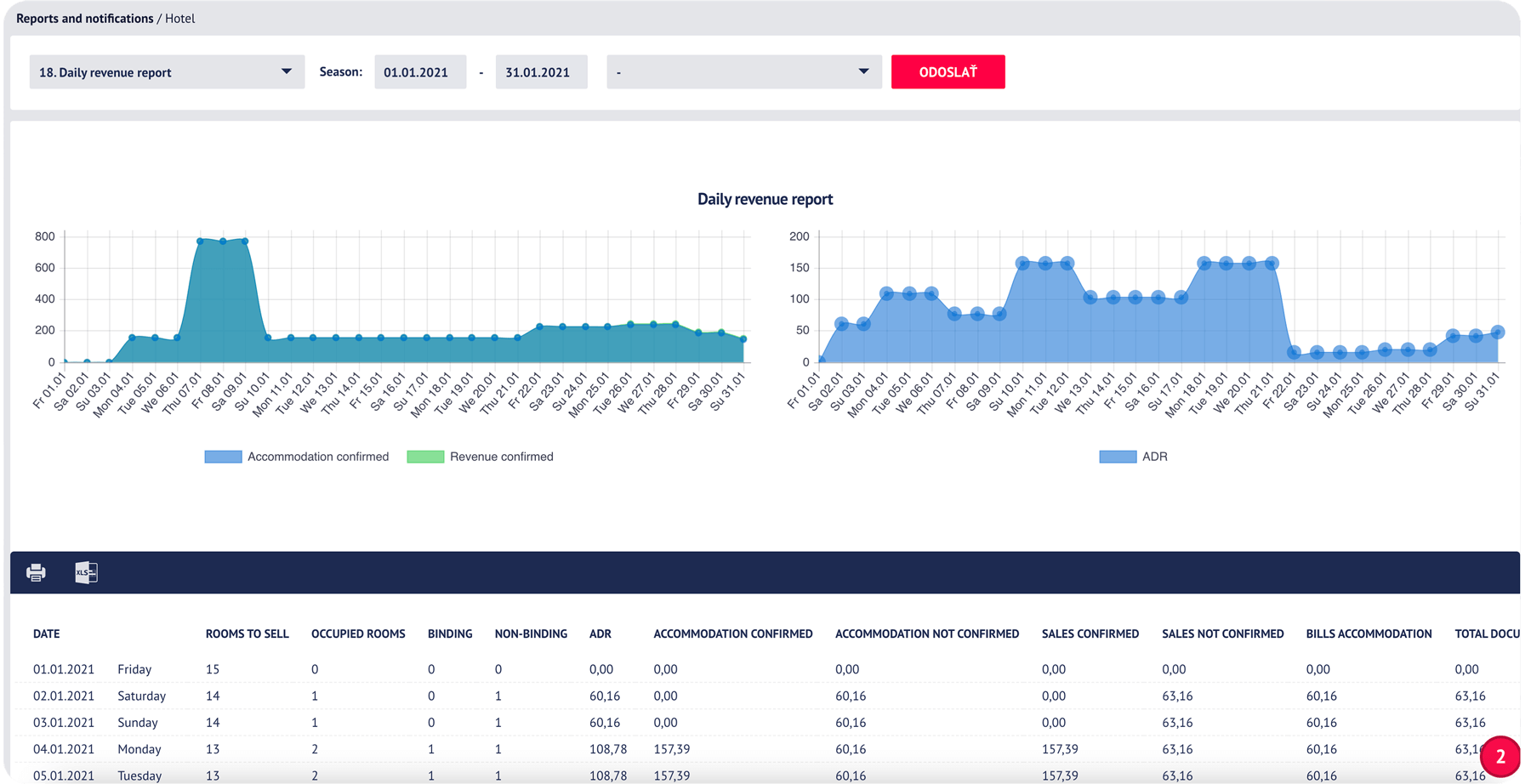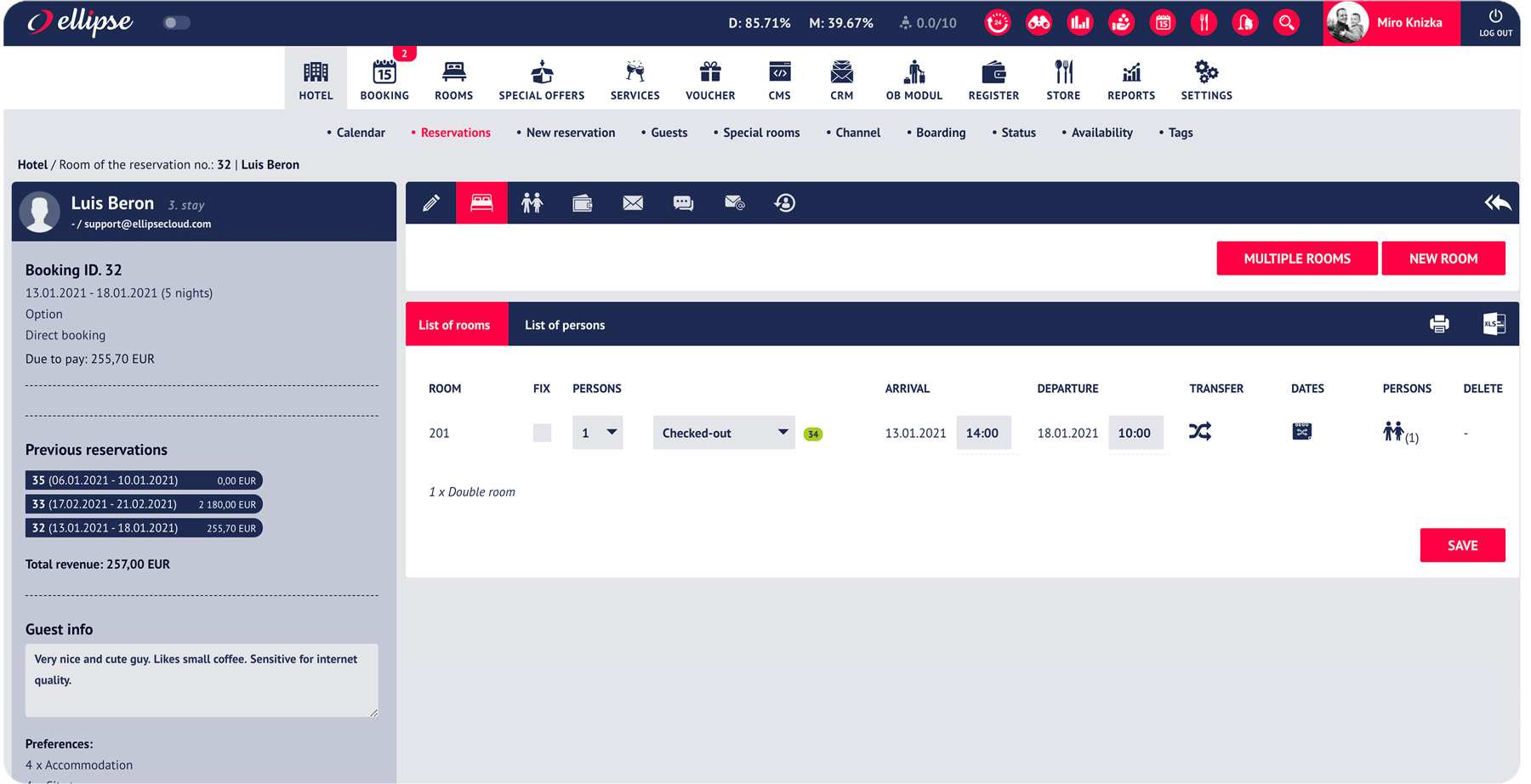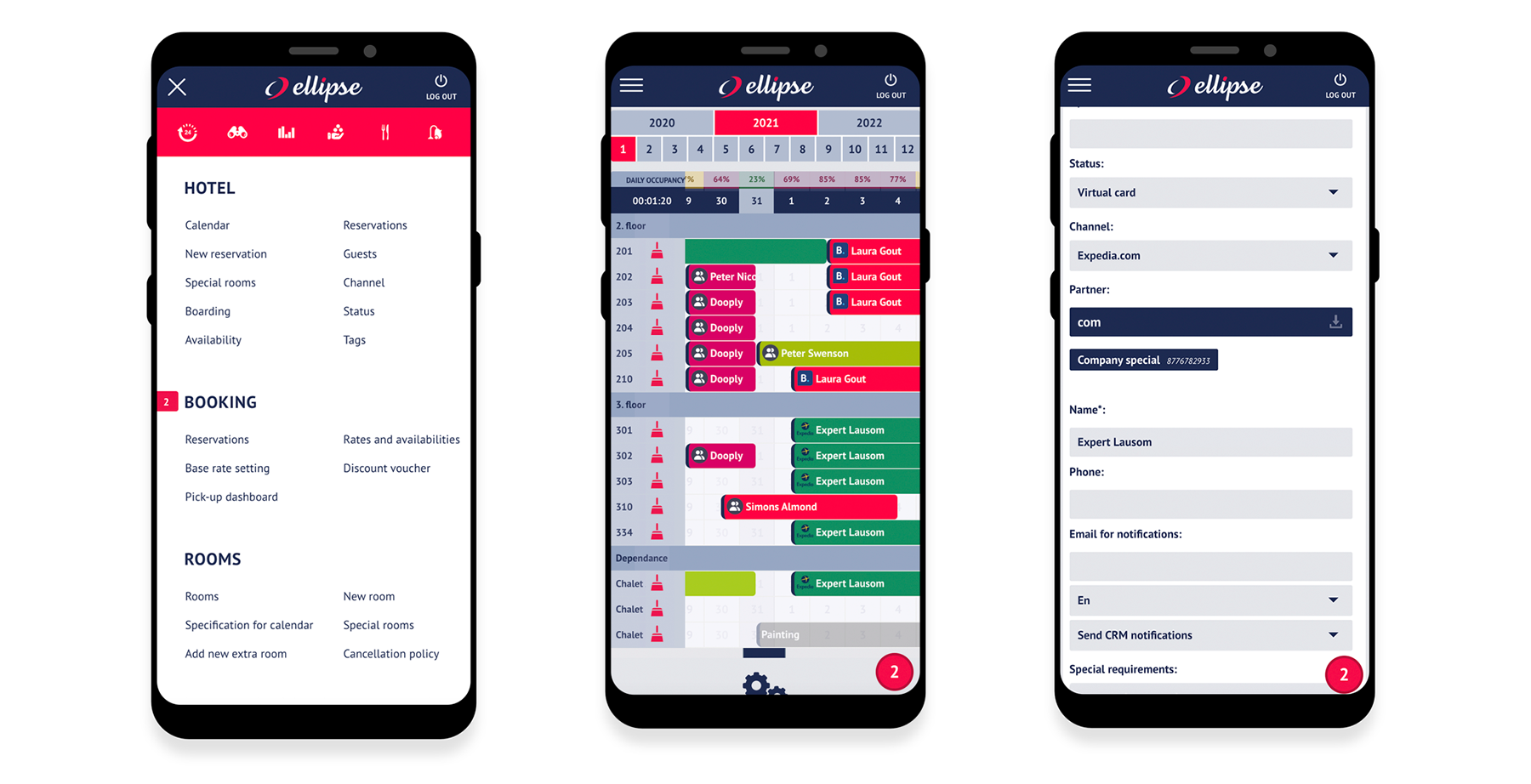 Easy-to-use Property Management System
Drag & Drop editEasy bookings management on calendar. Intuitive popups and notifications.
Modern dashboardsDaily overviews, revenues visualization, selling reports with interactive redirects.
One click check-inEasy check-in process with online check-in, e-signature, regular guests history.
One click invoicingFinal bill or invoice just by one click. Online document ready to download in guest app.
More info
See also Booking Engine
Booking engine with high conversion rate
Zero commissionsAll direct bookings revenues stay in your account. We do not charge any commissions.
Mobile first conceptEvery part of booking process is comfortably ready for mobile technologies and touchable.
Easy customizationPrepare your custom Booking engine by setting colors, logos and simple "save" click on button.
Open connectionConnect any kind of your external tools like Google Tag manager, Google analytics, Hotjar, etc. No limitation.
More info
See also Channel manager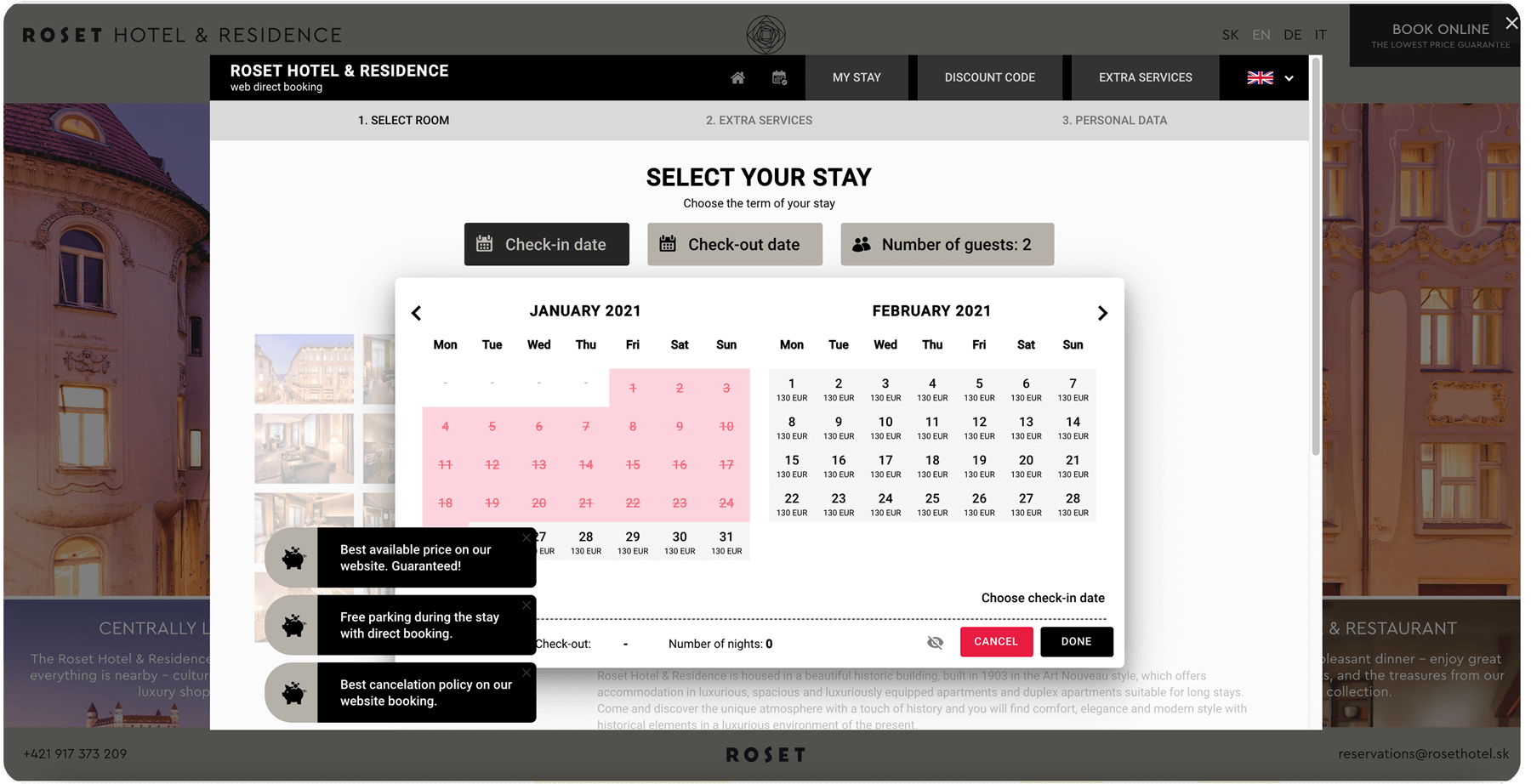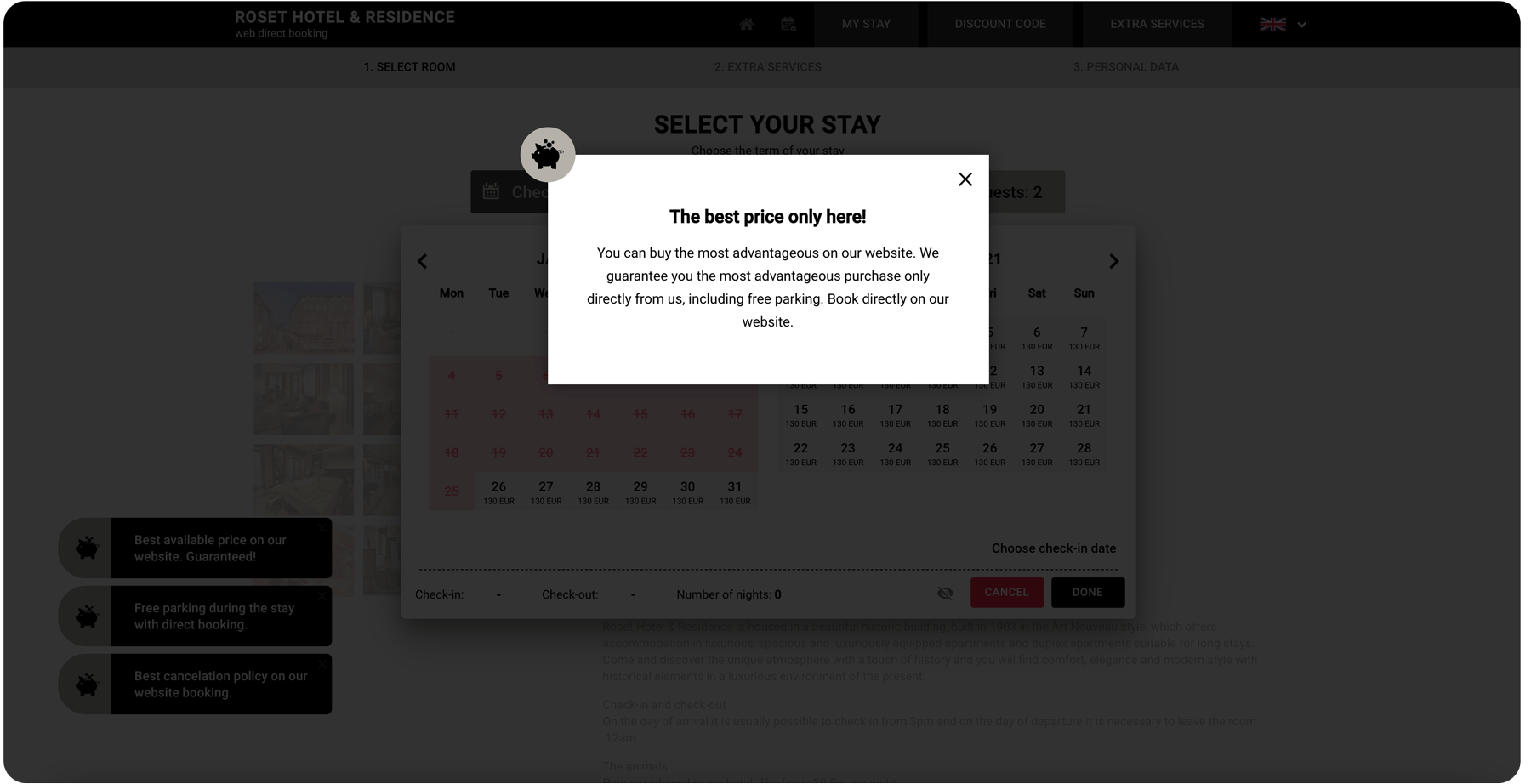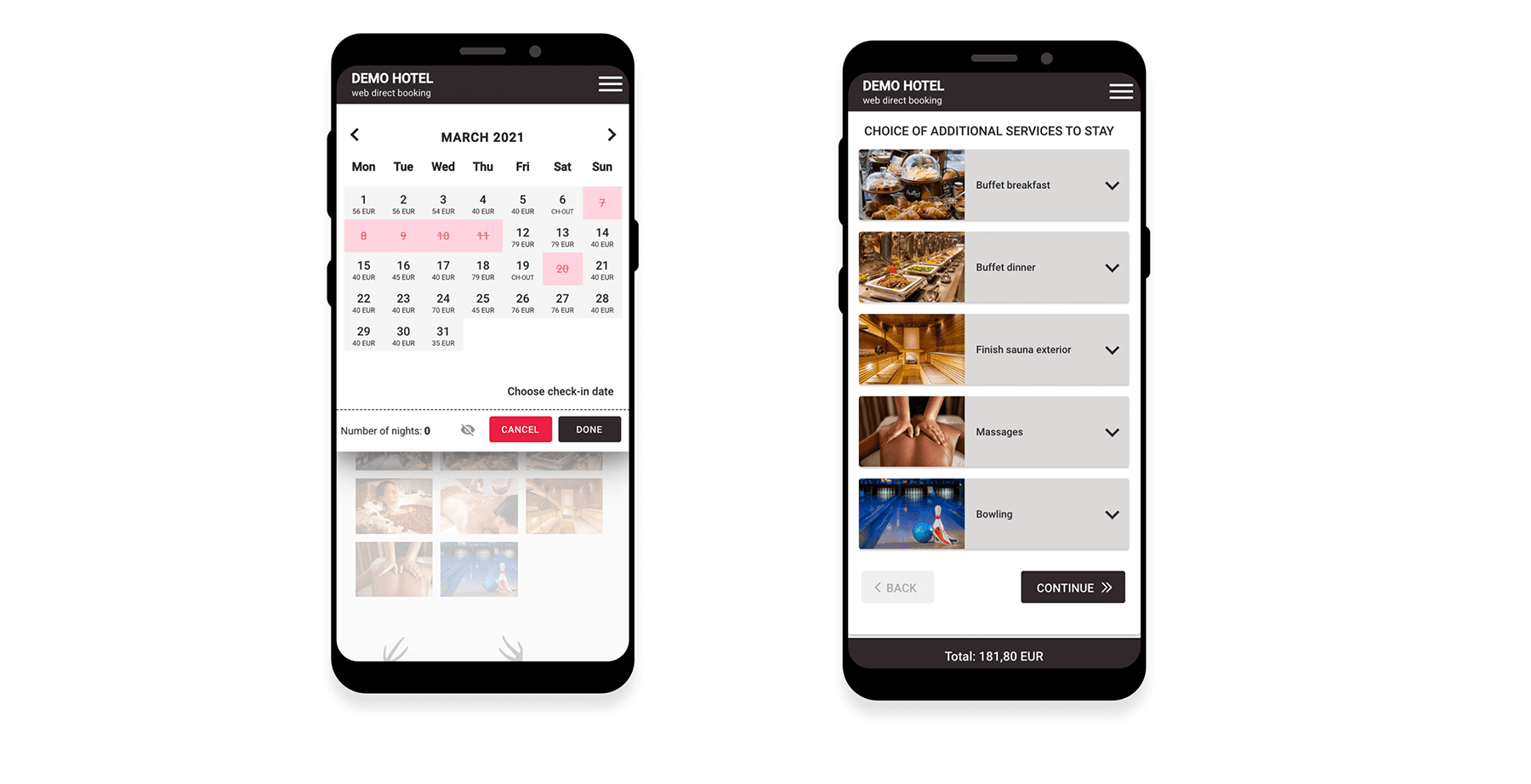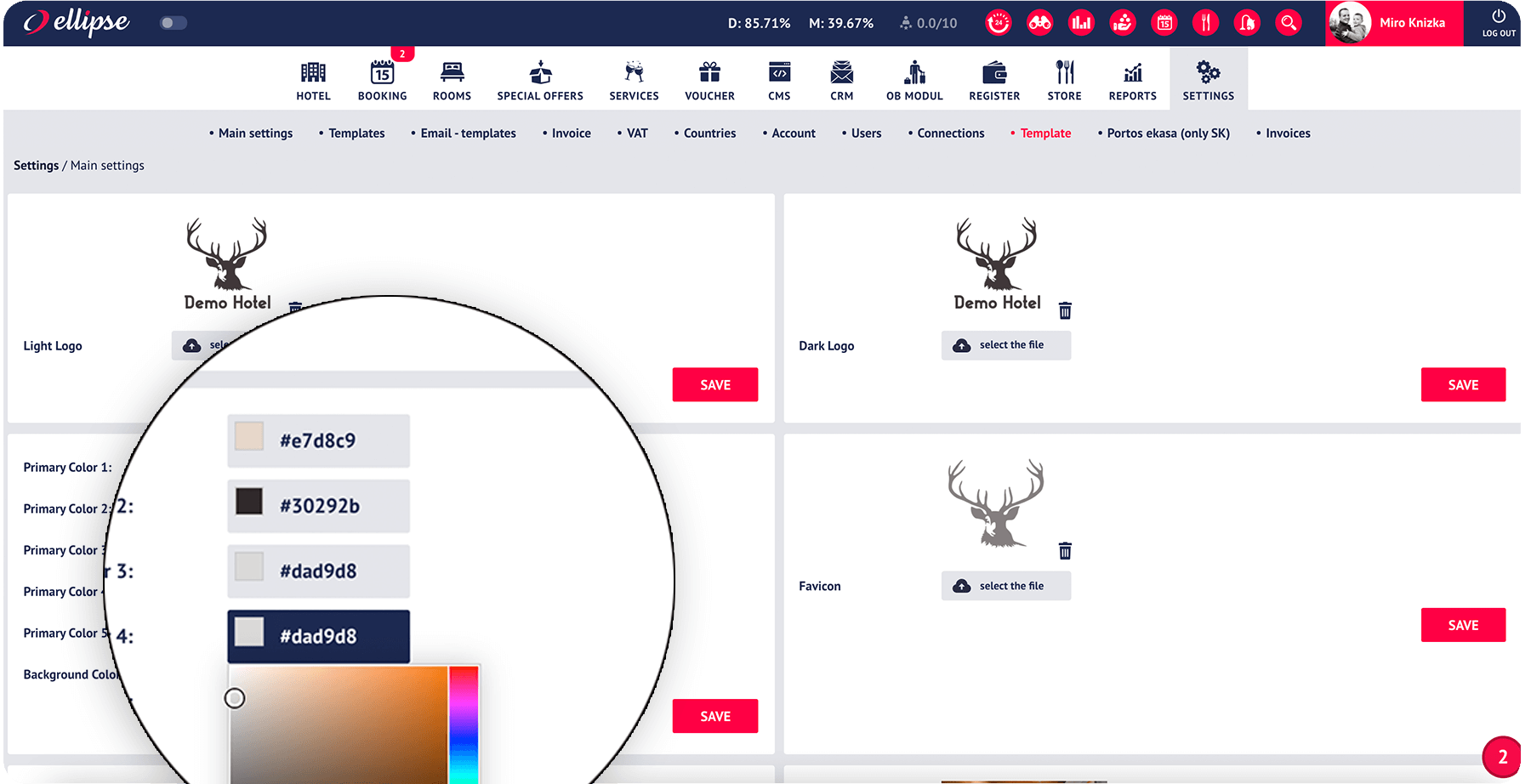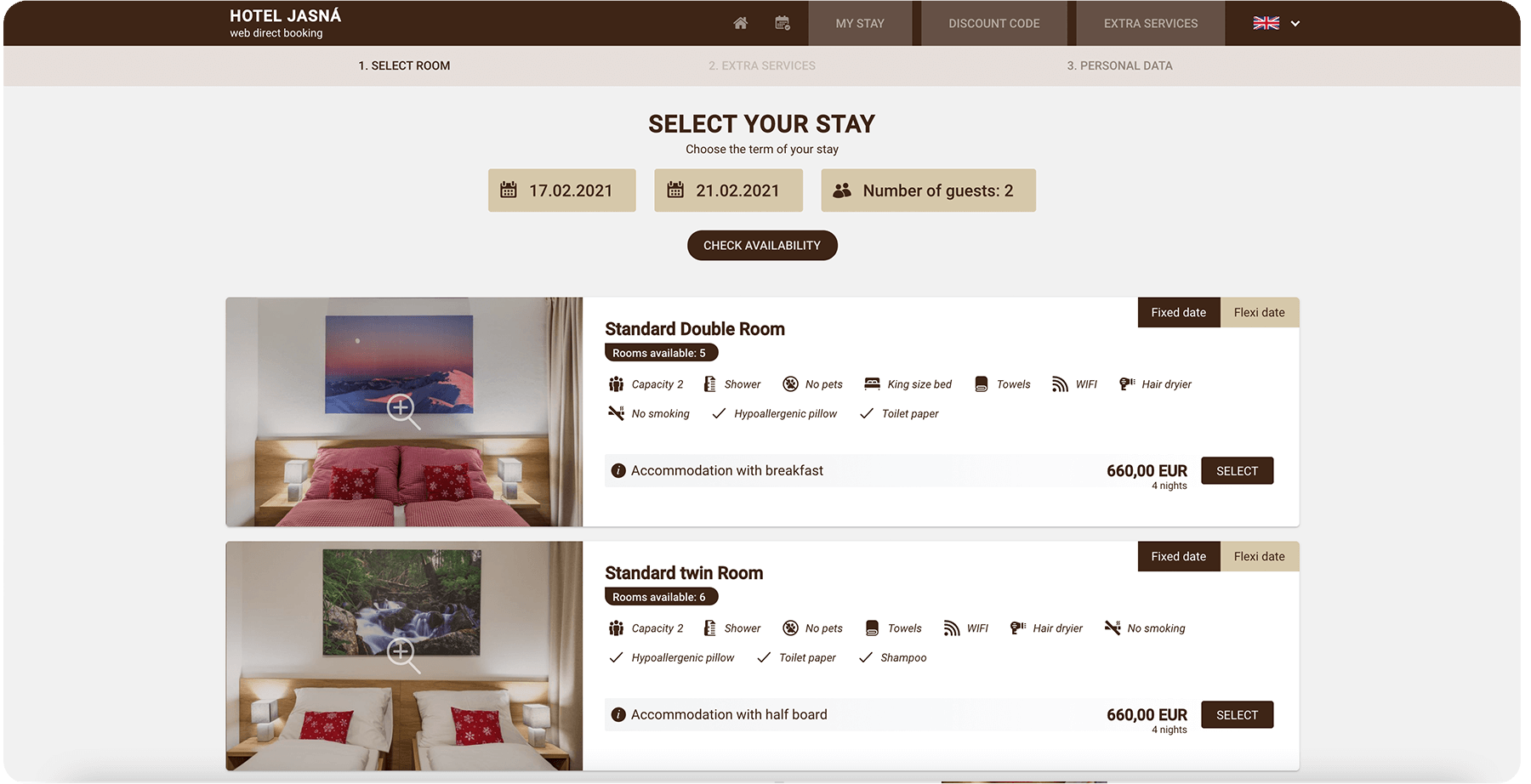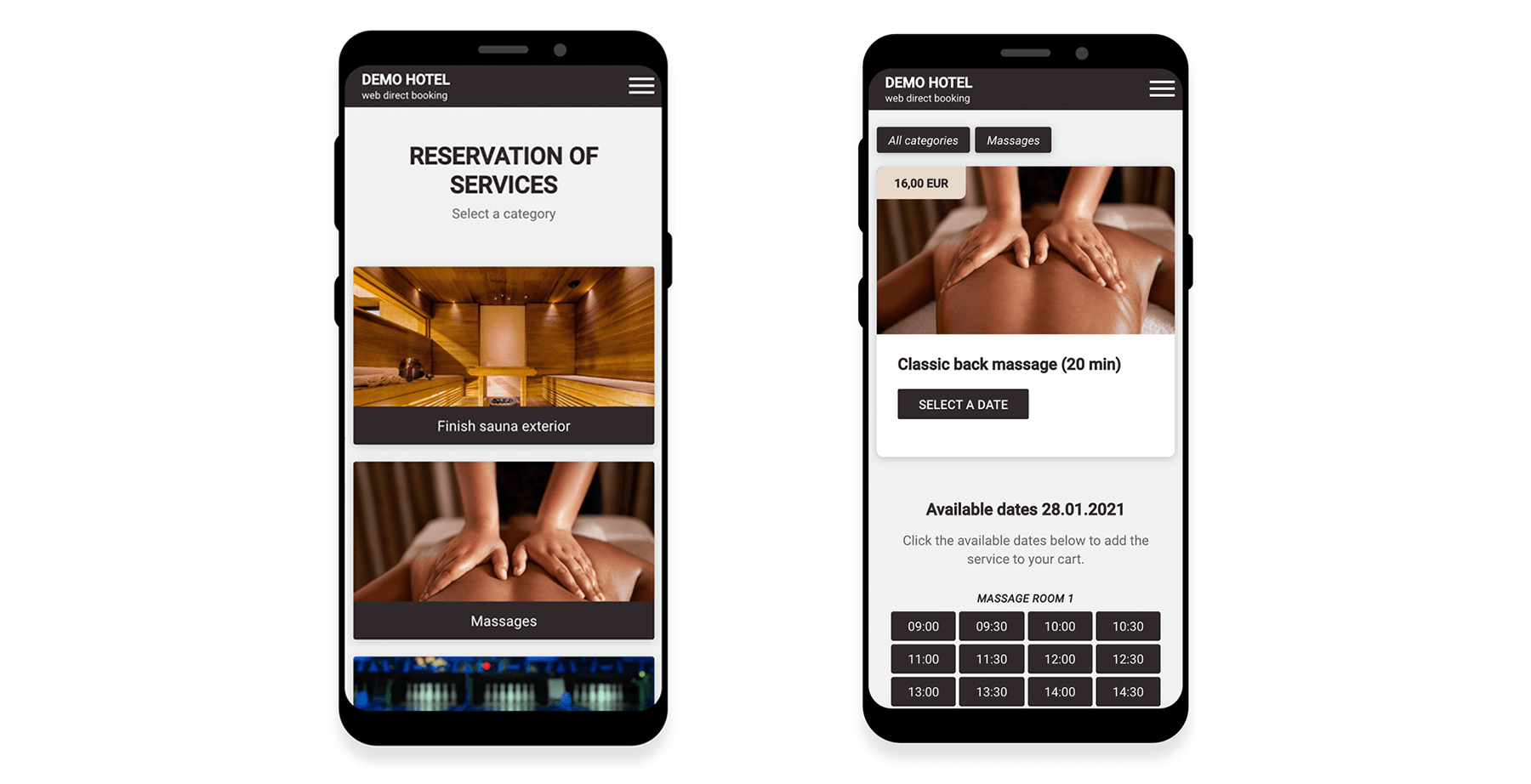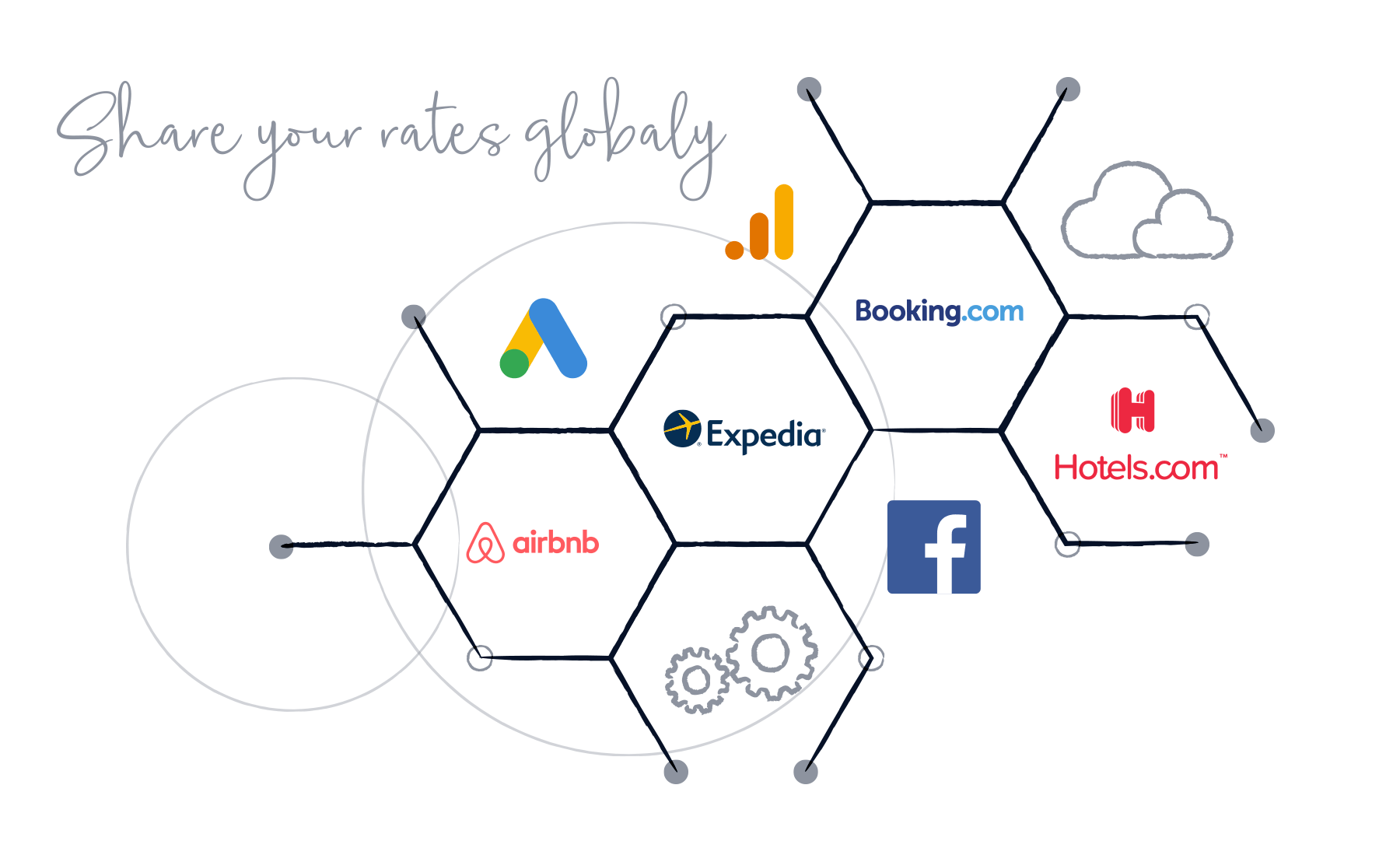 Channel manager to automate your bookings, rates and availability
Easy set upConnect your properties, room and rates by simple ID numbers.
XML and iCalConnect all biggest OTAs in two way XML synchronization or connect any your custom portal with iCal.
High quality scoreOur connectivity provider score is very high and reliable on 99.99%.
Multiple propertiesUse our channel manager for different properties in your admin. Sync them all quicly and easily.
More info
See also Modern Websites
Modern website to engage customers and get more direct bookings
Conversion orientedWe create every website focused on the philosophy of direct sales and conversion rate.
Modern technologiesOur websites use modern technique, new technologies and are quick and clean in code. SEO optimized.
One Ellipse adminYou use one admin to manage your content. One change is aplied on website, web booking and channel manager as well.
Modern designYou can choose one of our modern template. Set your colors, logos, photos and desctiption and your website is ready in few hours.
More info
See also Revenues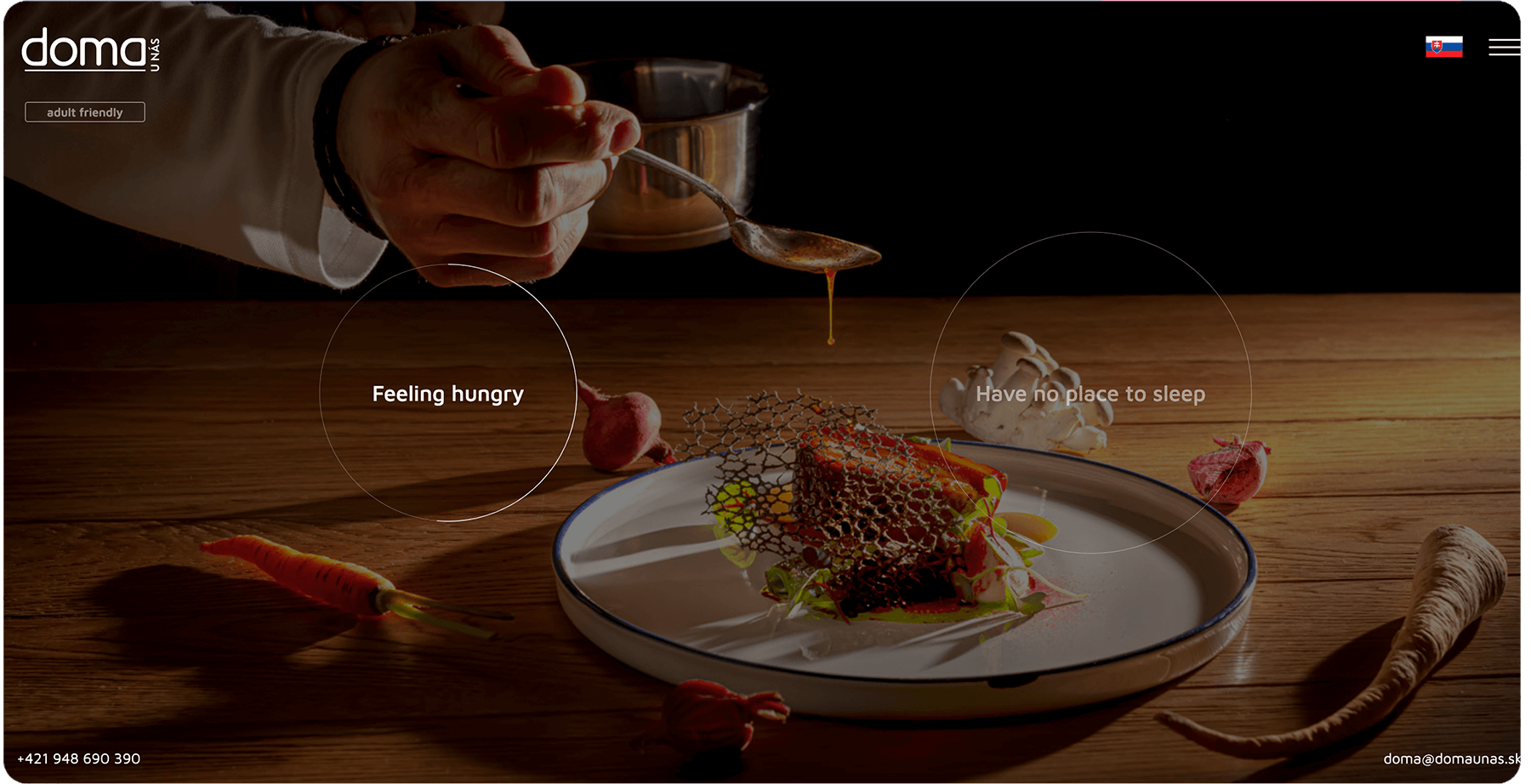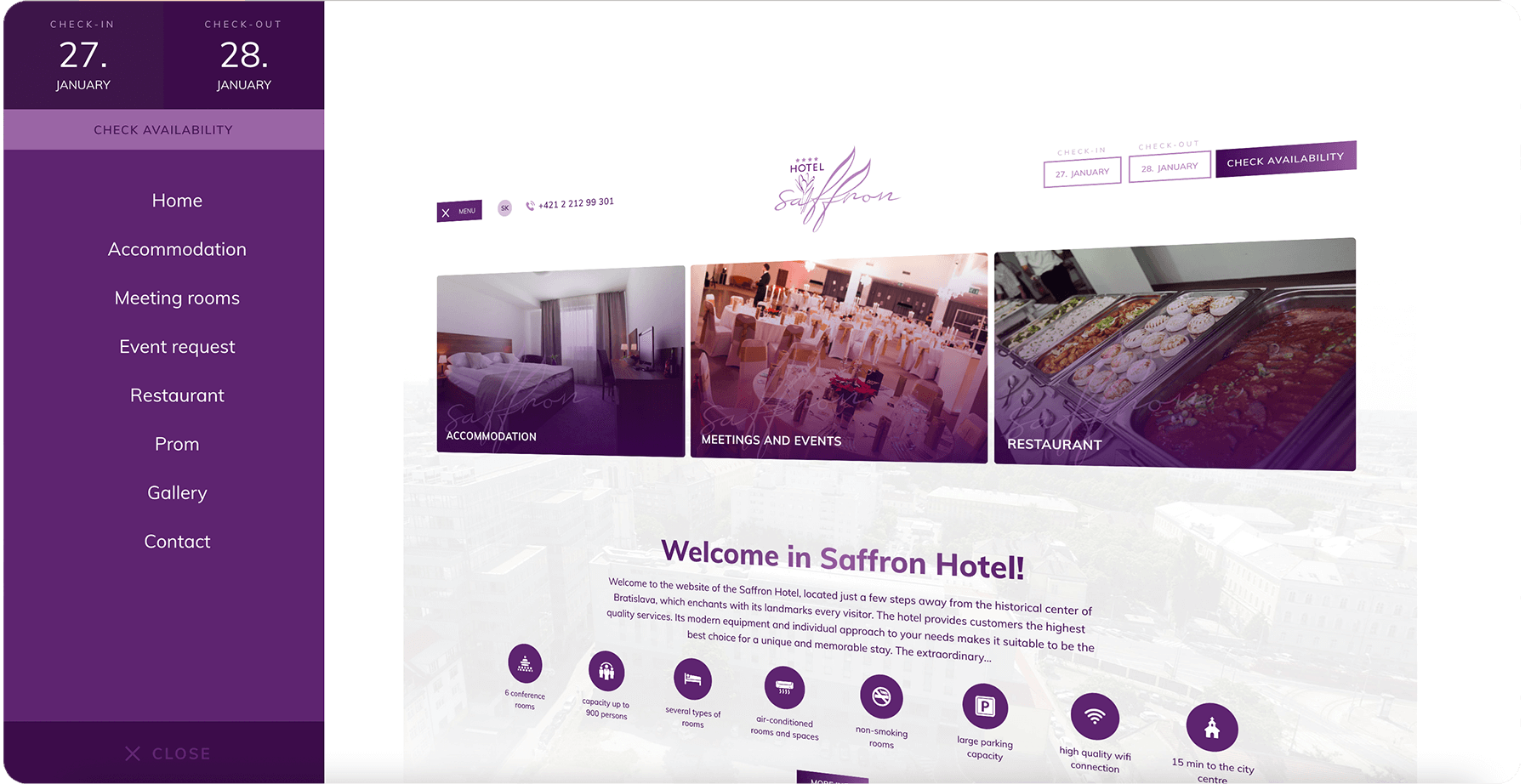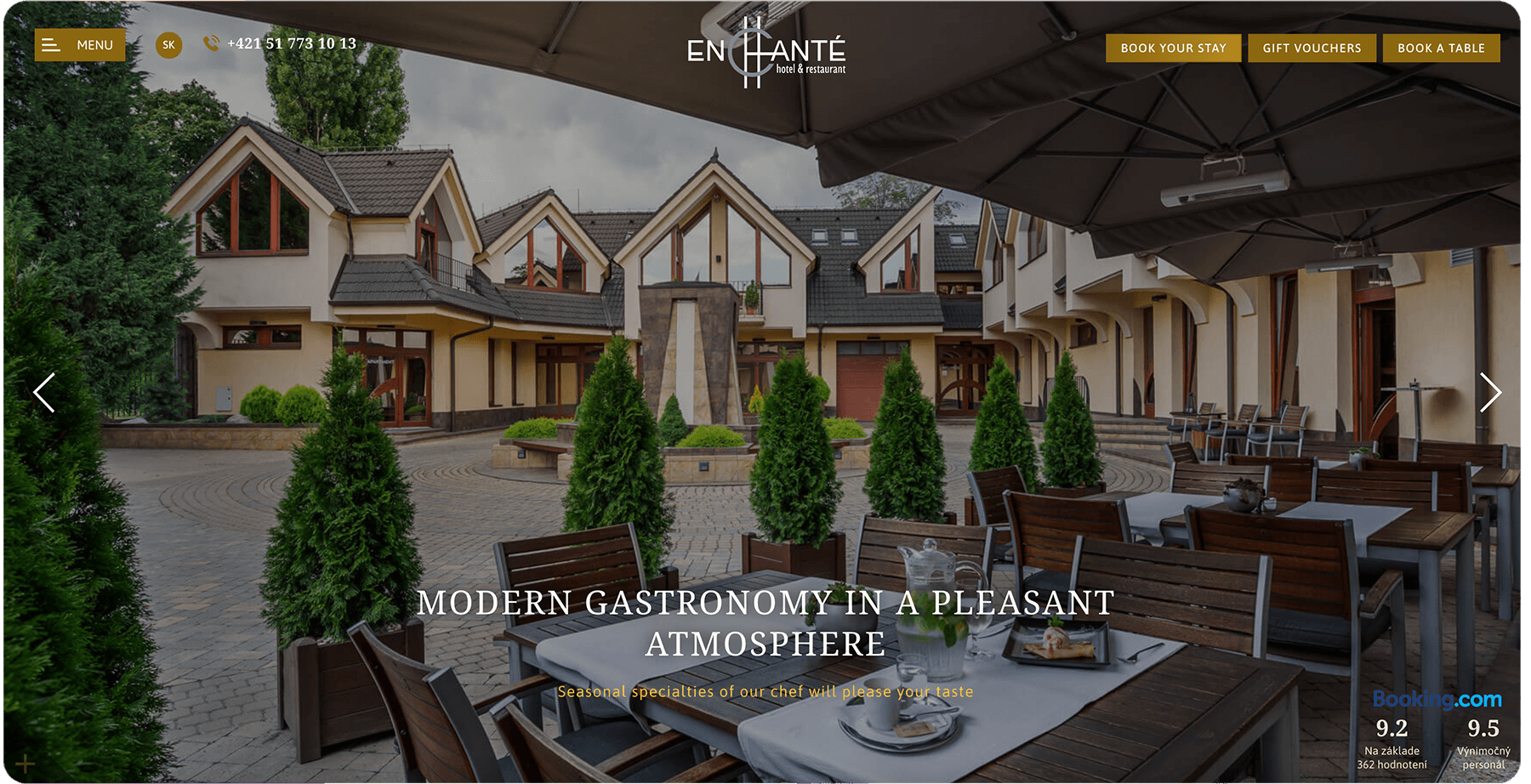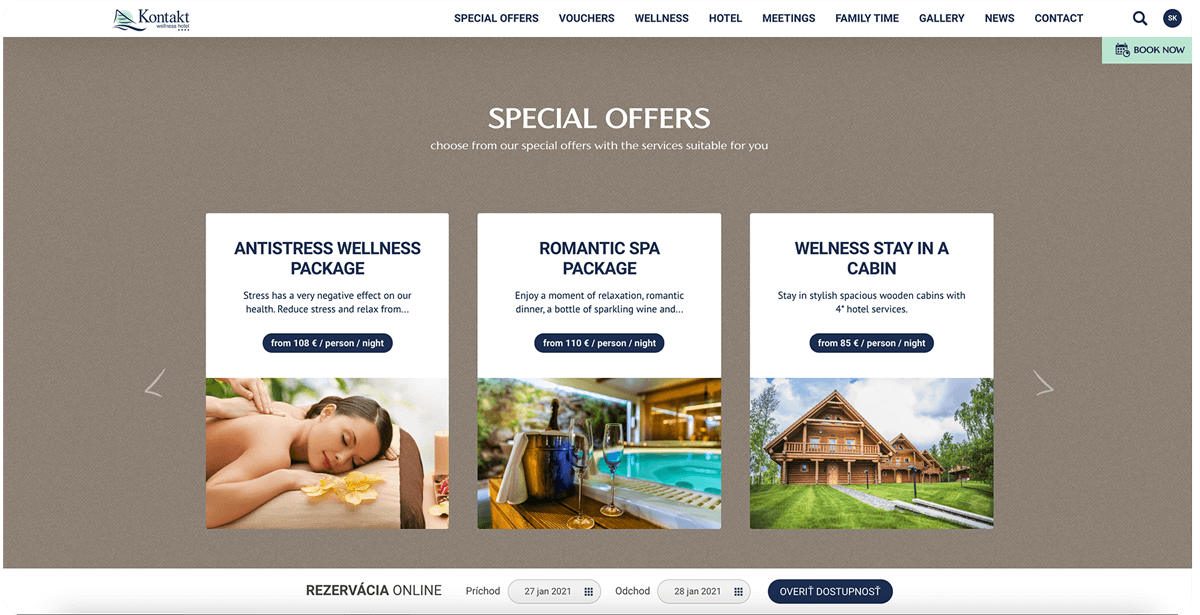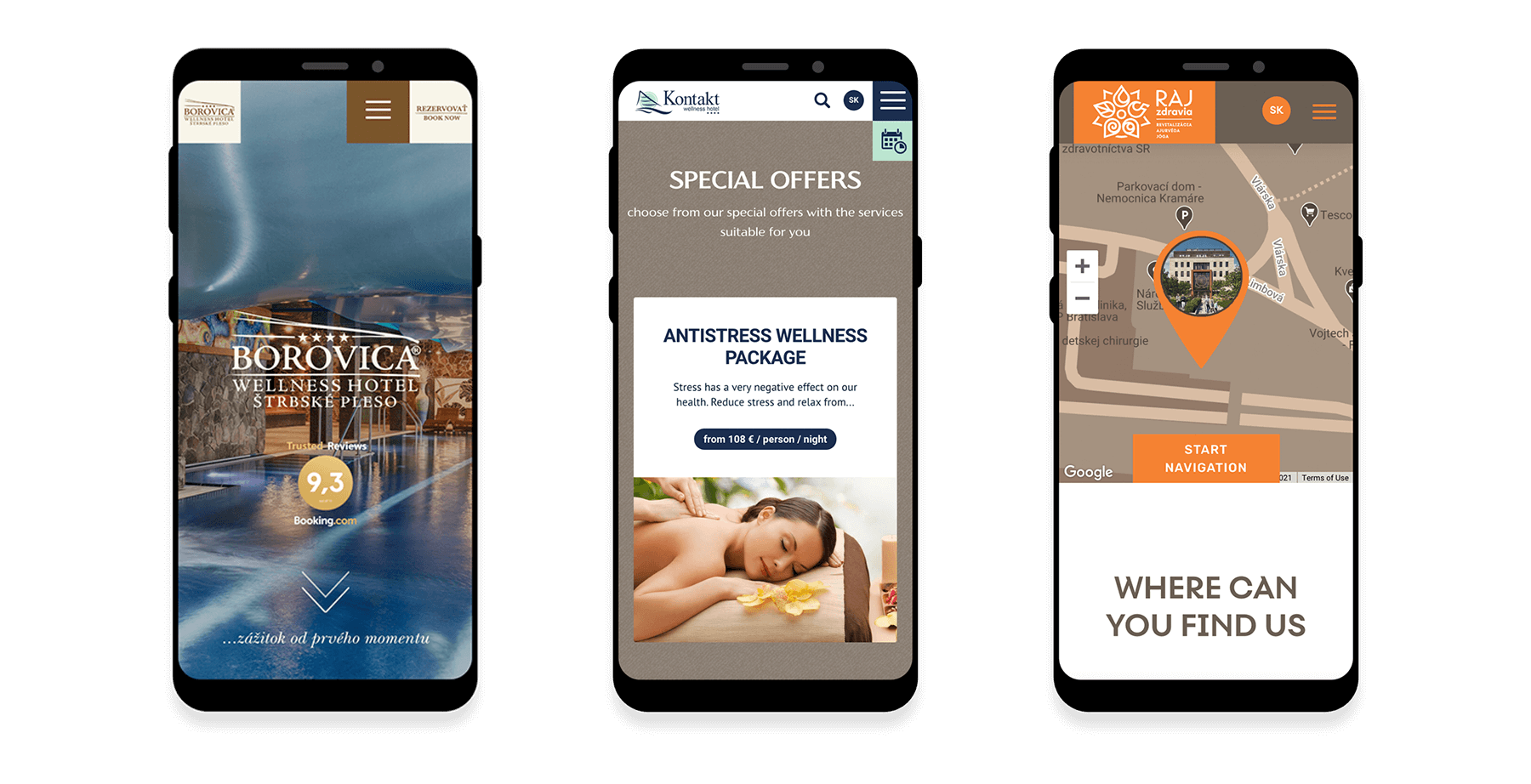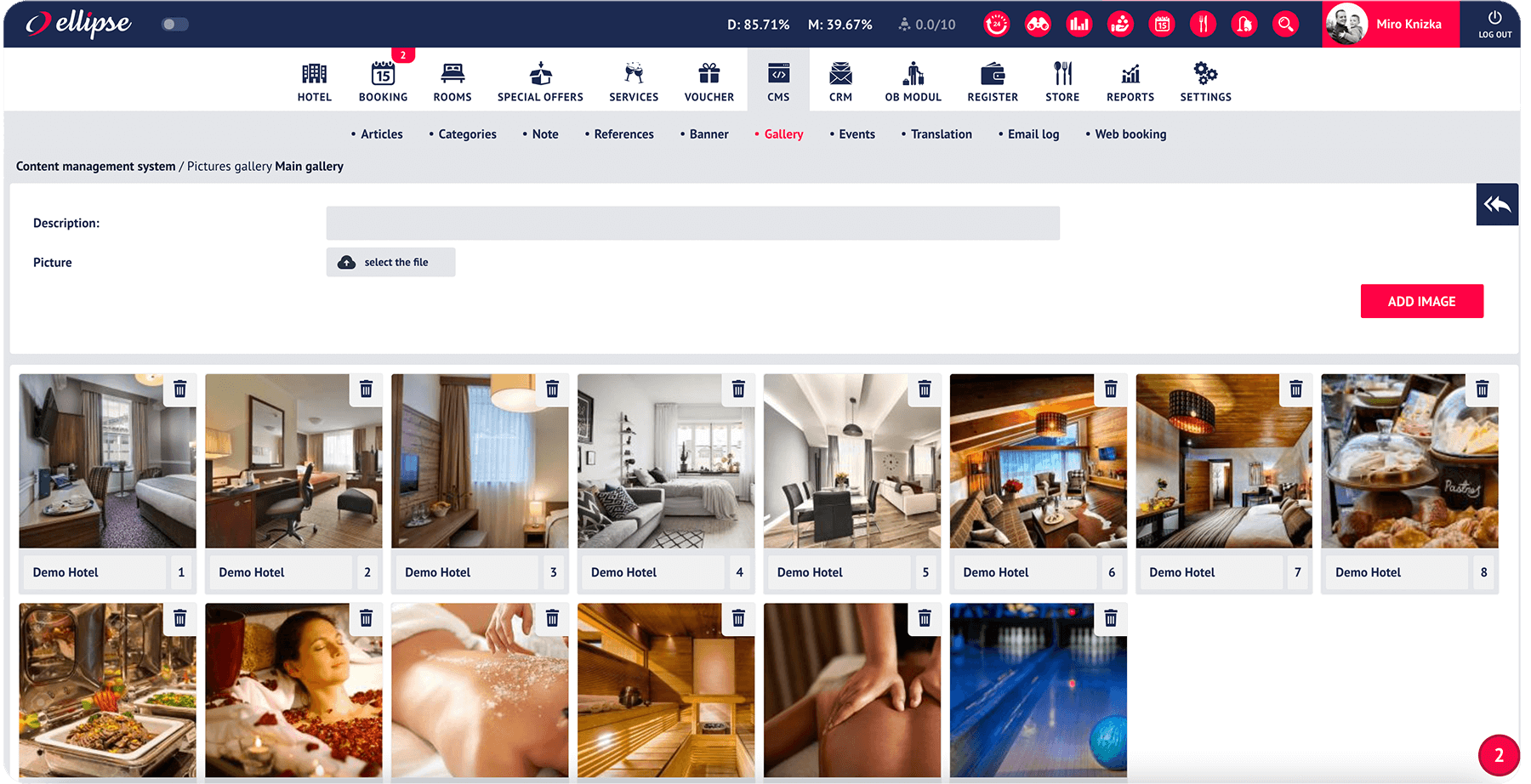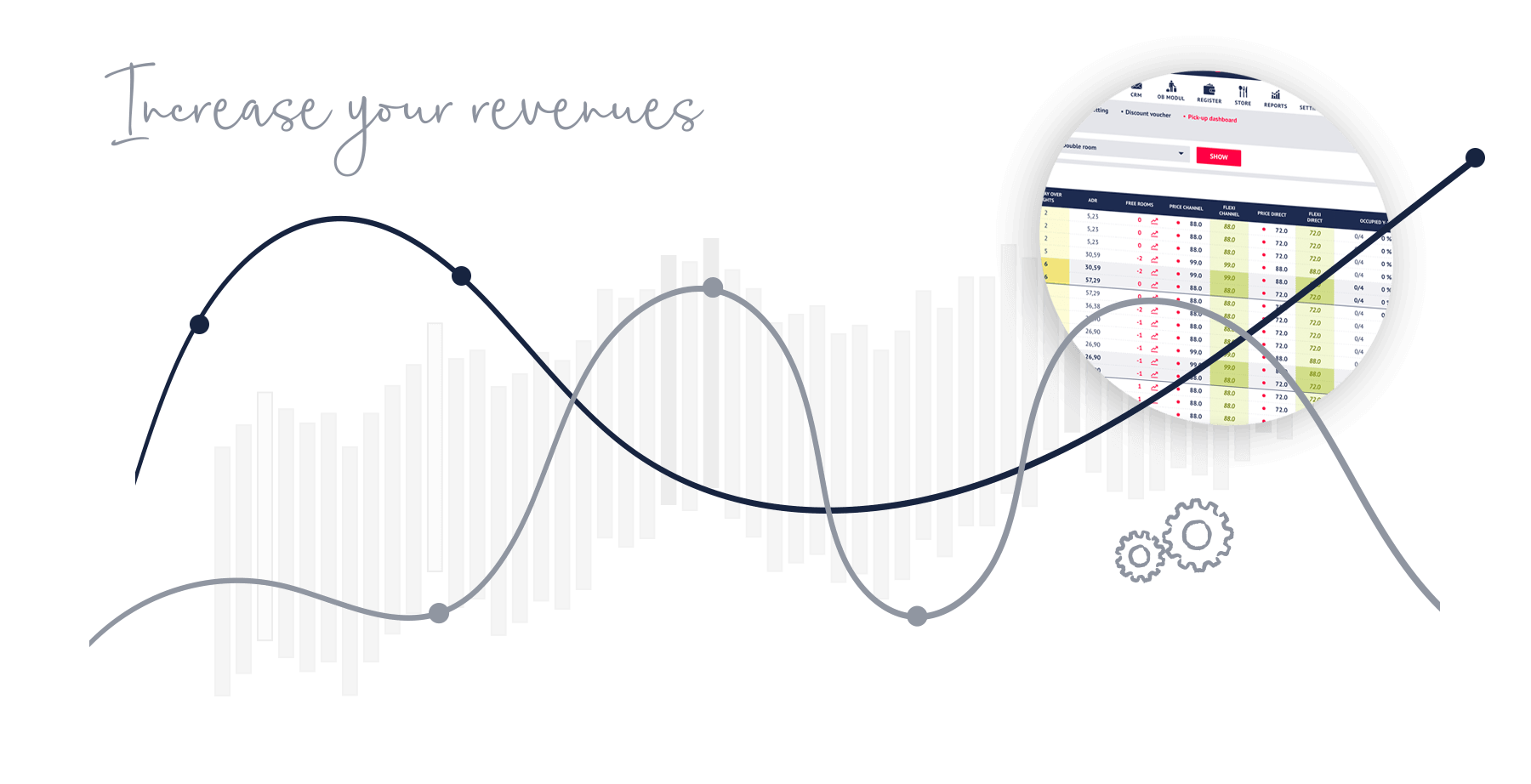 Built-in auto flexi pricing with revenue management fundamentals
Auto flexi pricingSet your flexi coefficient based on your daily occupancy rates to automate your flexi pricing.
Flexi stay packagesCreate special offers with flexi rates and your extra services. Use various parameters like age of guest, terms in year etc.
Pickup dashboardCheck trends in your sales, number of searches in web booking and in the same dashboard set your new rates both for direct sale and channels.
Derivered pricingBe clever with smart system. Connect your rooms, apartments and rates to the base price and manage only one rate manually.
More info
See also Custom Apps
Specialized module for Buy and Rent concepts
Individual owner accessGive to your investor individual access to owners application. Cloud based and online everywhere.
Owners staysGive your investor ability to manage and plan their private stays, show them occupancy of their apartments or units in real time.
Rent and Cost statementsPrepare final monthly statements in few simple clicks. Automate PDF mailing directly from admin.
Dashboards and ReportsUse online tools to communicate with investor. Reduce calls and e-mails and turn them into real time reports and statistics of their investments.
More info
Who are our Customers?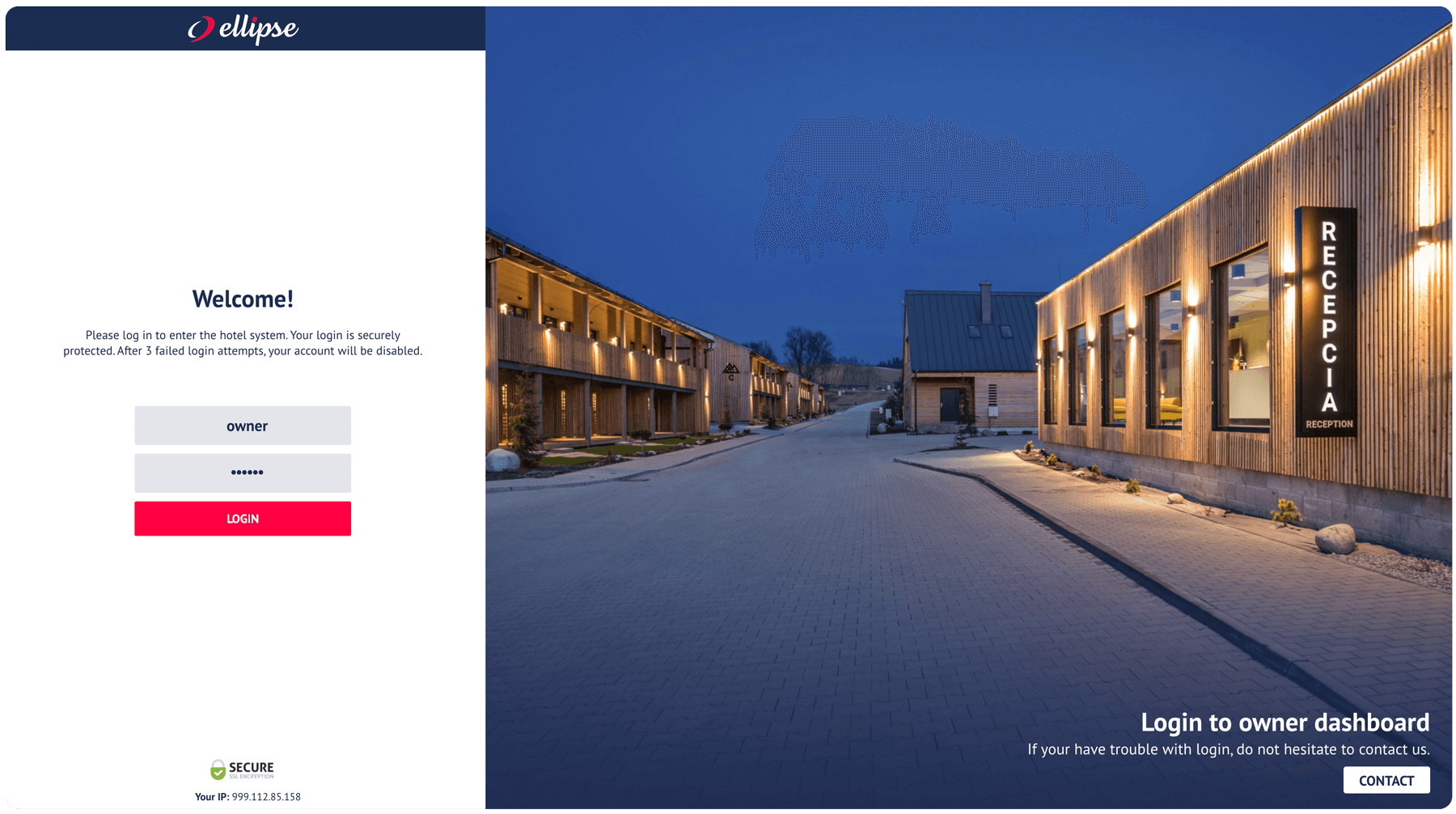 Many of satisfied customers
Our customers are large hotels of various specializations, guest houses, apartment concepts as well as small family accommodation rental. Our system adapts to your requirements. The common feature for all is reliability and precision.
45% average direct bookings increase
Hotel Saffron, big congress hotel
Hotel Borovica, wellness hotel
Hotel Chrysso, boutique hotel
Hotel FIS Jasná, ski-in ski-out hotel
Beer wellness and pension
Boutique Hotel Black Horse