Smooth arrival to your accommodation with easy online check-in.
One click online check-in form with e-signature functionality. All data from check-in are automatically in your PMS.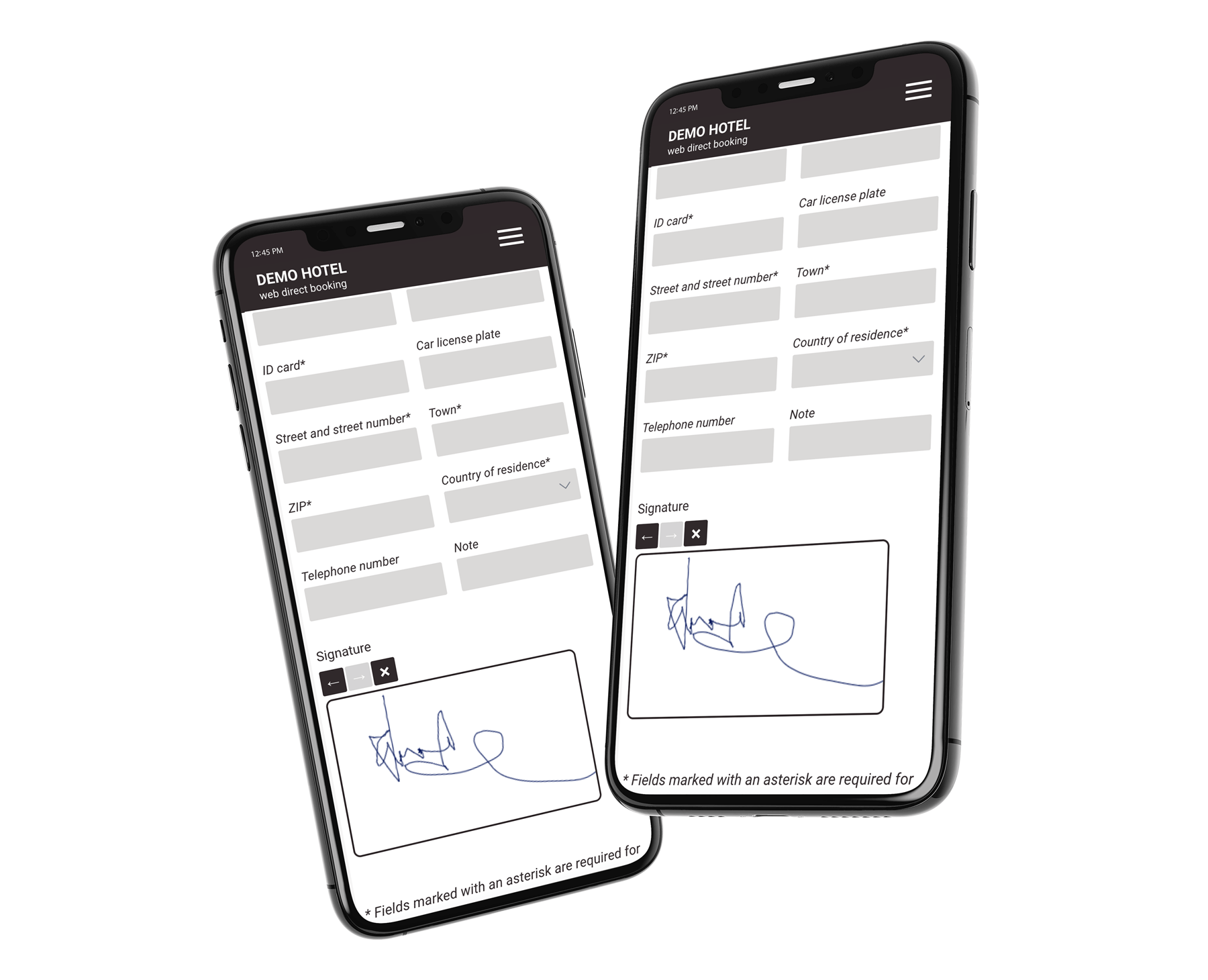 Auto reminders Ellipse cloud will take care about reminder before the arrivals. Auto e-mail include easy one click button for onlne check-in form.
Custom brand design Your app is always in your brand colors and with your branding. Your custom app for free. Stunning design and is easy to use for your guests.
All agreements ready All your GDPR agreements and documents are signed online and your PDF documets are ready in PMS system.
Data encrypted All personal data are encrypted and saved with highest level of safety. All logins to guests app send auto notification to guest e-mail.
Ready also in app Online check-in is also ready in your On-board application after guests login. Up to the date of arrival can guests edit thier check-in form.
Pre-filled info In online check-in form there are all same data pre-filled for all persons in the same booking. We made it as simple as possible for your guests.
Book a demo
Many of satisfied customers
Our customers are large hotels of various specializations, guest houses, apartment concepts as well as small family accommodation rental. Our system adapts to your requirements. The common feature for all is reliability and precision.
45% average direct bookings increase
Hotel Saffron, big congress hotel
Hotel Borovica, wellness hotel
Hotel Chrysso, boutique hotel
Hotel FIS Jasná, ski-in ski-out hotel
Beer wellness and pension
Boutique Hotel Black Horse