On-board application as built-in self-service solution for your guests
Online check-in. Upsells orders. Live preview of curent bill. Issued invoices. Online chat. Reviews. Navigation and more in your system.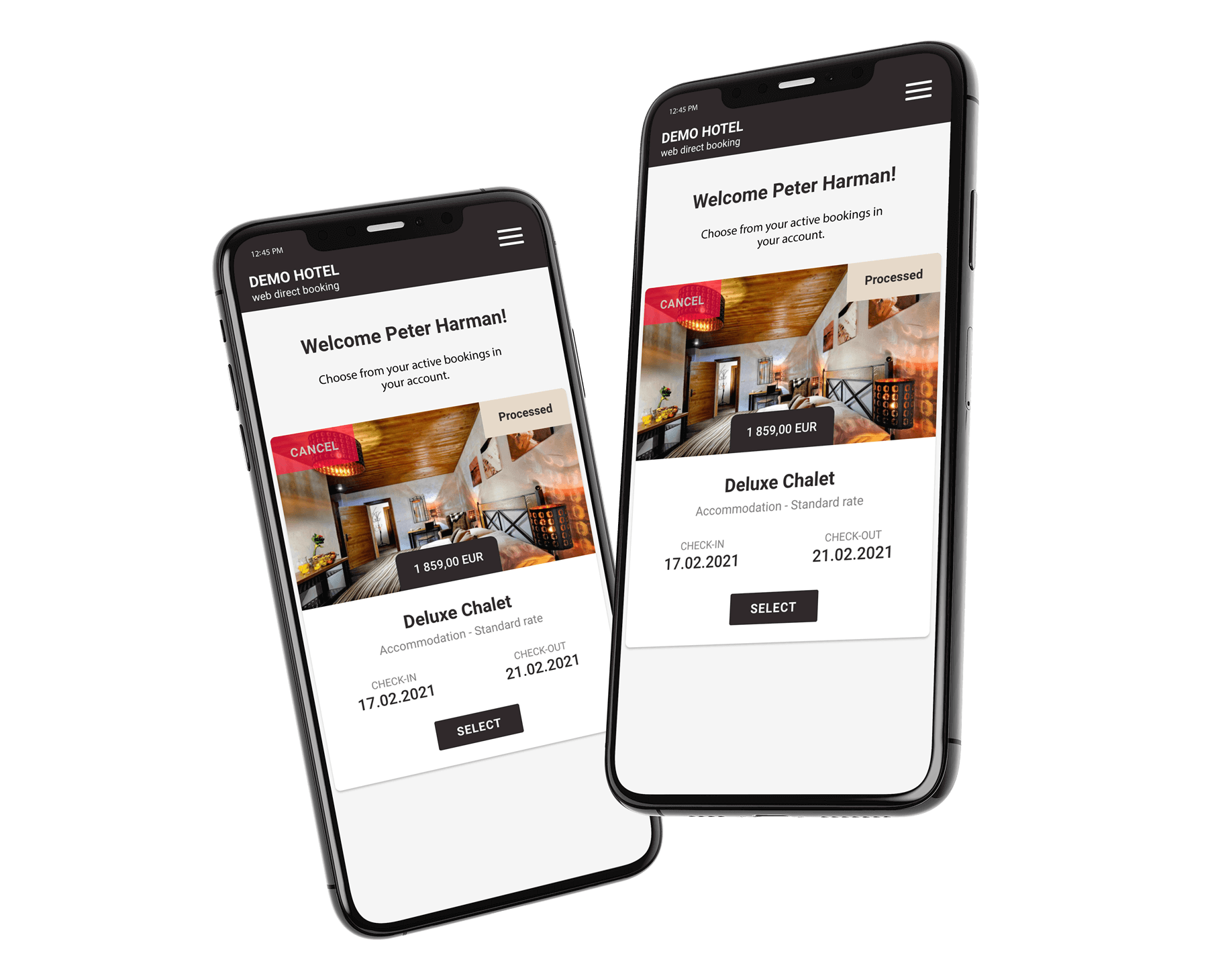 Booking overview Your guests can alway see all booking details online. When they are able to cancel the book, they have online form with the cancelation reasons and whole cancelation policy details.
One-click checkin Let your customer to check-in online before arrival to your accommodation. One click solution with online form and e-signature functionality.
Upsell of your services Your guests can book or order additional services also in existing booking. Manage all orders online and in real time.
Book and save time Do you offer also additional services like massages and wellness? Let your customers to book specific available time for their services.
Online check-out Your guest cas find all bill items in online bill. Online payments are available as well as all already issued bills and invoices are ready to download for guests.
Personal reviews Do you want to know how guest like your colleagues? Let them praise or scold with message directly to you. Make your colleagues more responsible.
After stay review Let your guests to give you feedback after stay. From departure date they have available whole satisfaction review form.
Communication You can turn on your chat in onboard app and communicate with guests more proactive. Or you can just let them to turn on navigation and new call to accommodation.
Book a demo
Many of satisfied customers
Our customers are large hotels of various specializations, guest houses, apartment concepts as well as small family accommodation rental. Our system adapts to your requirements. The common feature for all is reliability and precision.
45% average direct bookings increase
Hotel Saffron, big congress hotel
Hotel Borovica, wellness hotel
Hotel Chrysso, boutique hotel
Hotel FIS Jasná, ski-in ski-out hotel
Beer wellness and pension
Boutique Hotel Black Horse