Guests reviews as a part of your stay workflow. One-click solution with auto mailing
Improve your direct booking strategy and credibility with real guests reviews. Cross-channel solution.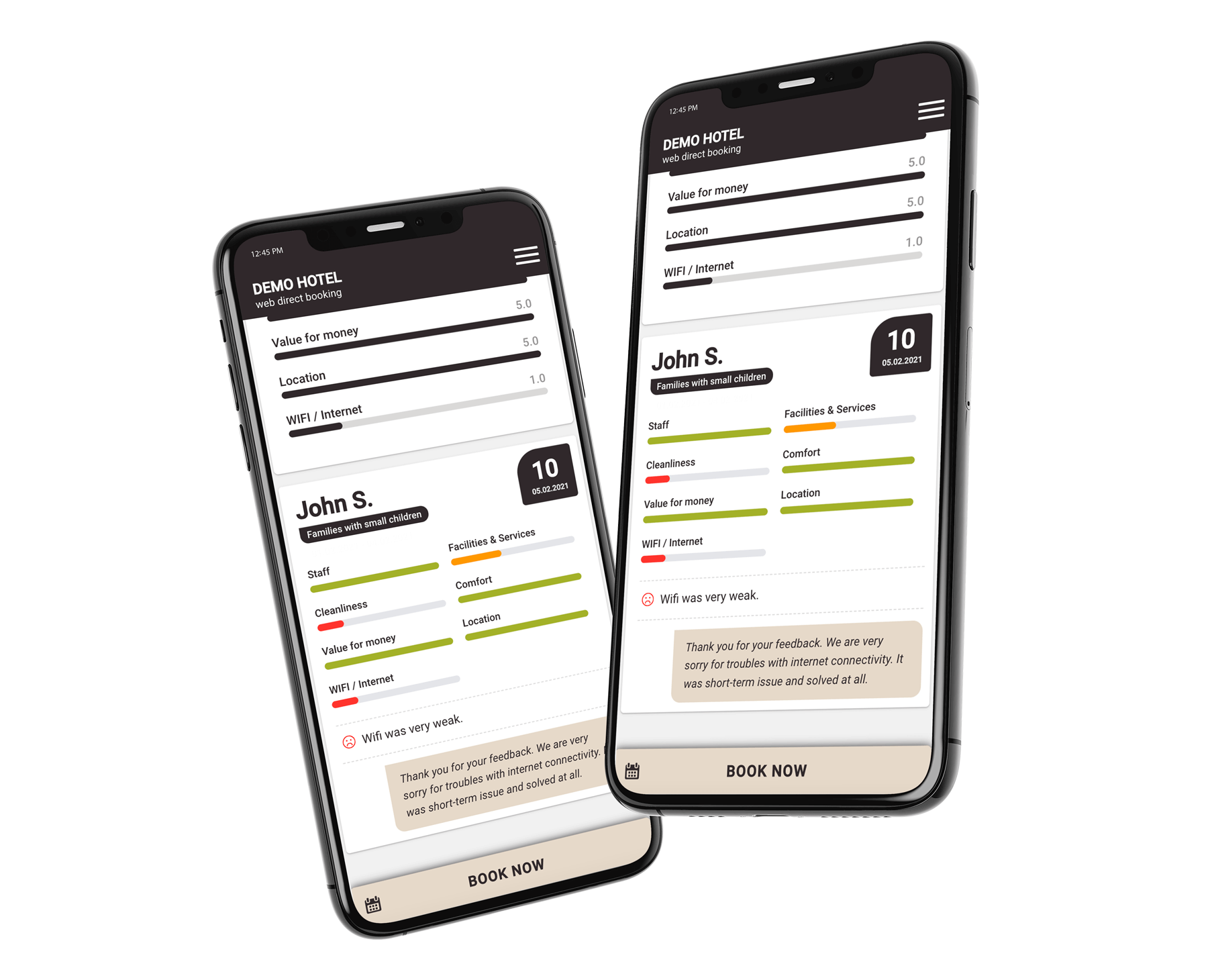 Auto workflow Online reviews and feedbacks can be fully automatic. Turn on your auto e-mail after stay with one-click solution. Easy touchable online form is mobile ready.
On/Off criterias You can turn on/off specific criterias you want to show for guests anytime. All criterias are available for voting from depature day in your app.
Answers for reviews You can always react and create answer to all reviews in your admin. If the review is not publishable your can simply hide it with click. You can set your own rules when the review will be hidden.
Easy filtering All reviews are available in Ellipse admin. You can filter them with many criterias and look for reviews for specific type of rooms or guests from distribution channel.
Book a demo
Many of satisfied customers
Our customers are large hotels of various specializations, guest houses, apartment concepts as well as small family accommodation rental. Our system adapts to your requirements. The common feature for all is reliability and precision.
45% average direct bookings increase
Hotel Saffron, big congress hotel
Hotel Borovica, wellness hotel
Hotel Chrysso, boutique hotel
Hotel FIS Jasná, ski-in ski-out hotel
Beer wellness and pension
Boutique Hotel Black Horse