Roomie is your friend for easy housekeeping management
Your housekeeping department and external cleaning services will have online direct information about your rooms and apartments.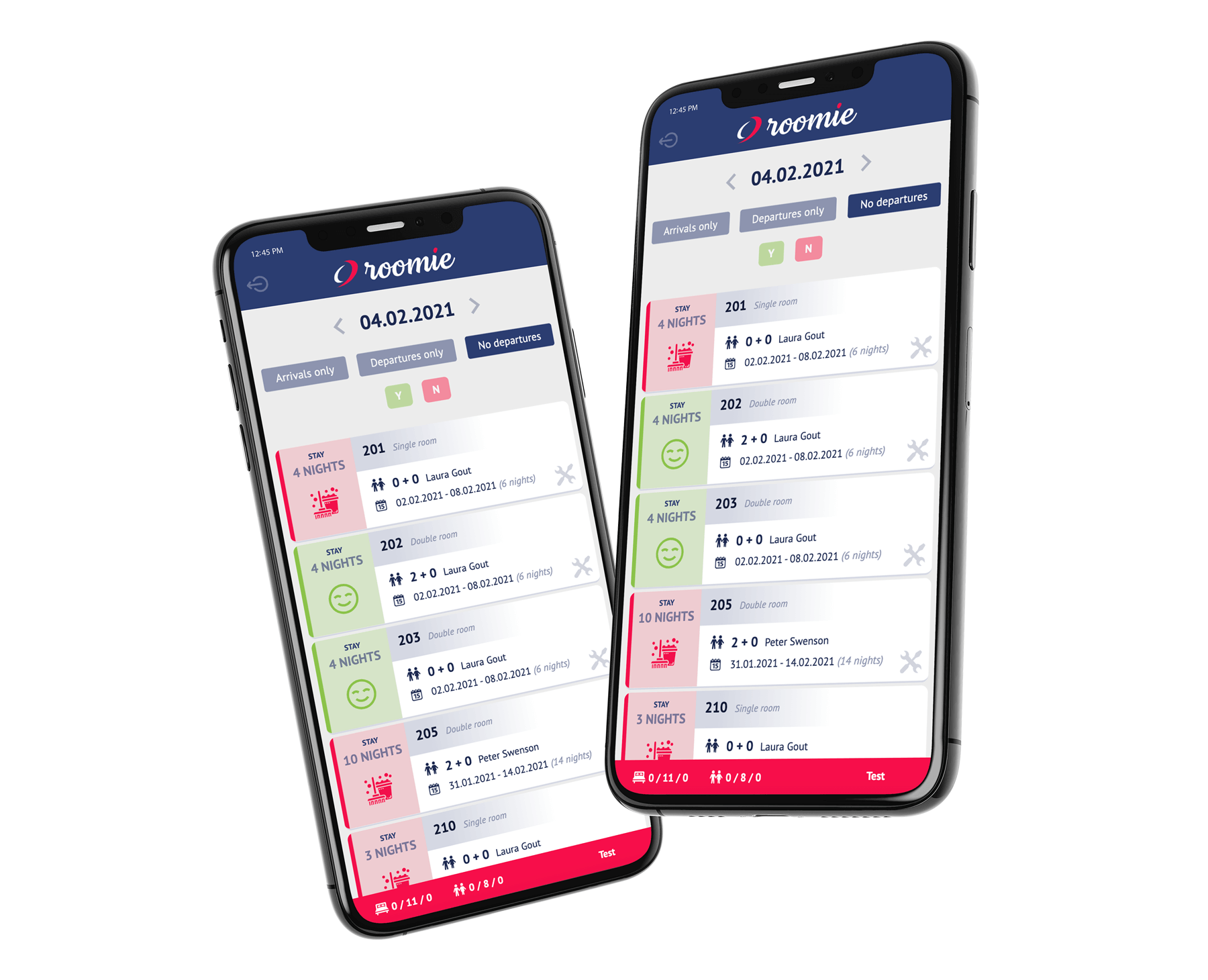 Users setting Create all users you need. Connect specific users to specific units in your admin. Different cleaning services can have access only to units you want.
Easy to use Application is easy to use so all your teammates will be ready to use app in minutes. Easy conrols, status changes, dates settings, global overviews.
Mobile firendly Whole app is touchable and mobile ready. Your colleages can use it even on their own smartphone with easy login.
Summary for bed linnen Every day summary of new arrivals, stay overs and departures will give you overview of daily needs of bed linen etc.
Upcomming stays In every departure your colleagues can see the next stay with number of guests so that they can prepare right number of beds for next stay.
Disorder management Save any troubles and failures in room in your Roomie app and the system will control repair time and mark the status of room in dashboard.
Notes for stays Any internal notes of stay is visible in Roomie. Let your colleagues know about special bottle of wine, presents or fruit table for arrivals.
Two way connection When your colleague change the status of room, every change is in real time visible in PMS. No calling, no paper sheets needed.
Book a demo
Many of satisfied customers
Our customers are large hotels of various specializations, guest houses, apartment concepts as well as small family accommodation rental. Our system adapts to your requirements. The common feature for all is reliability and precision.
45% average direct bookings increase
Hotel Saffron, big congress hotel
Hotel Borovica, wellness hotel
Hotel Chrysso, boutique hotel
Hotel FIS Jasná, ski-in ski-out hotel
Beer wellness and pension
Boutique Hotel Black Horse