Easy-to-use Property Management System
Find new way to manage your property online. Move to Ellipse cloud solution and take all advantages at once.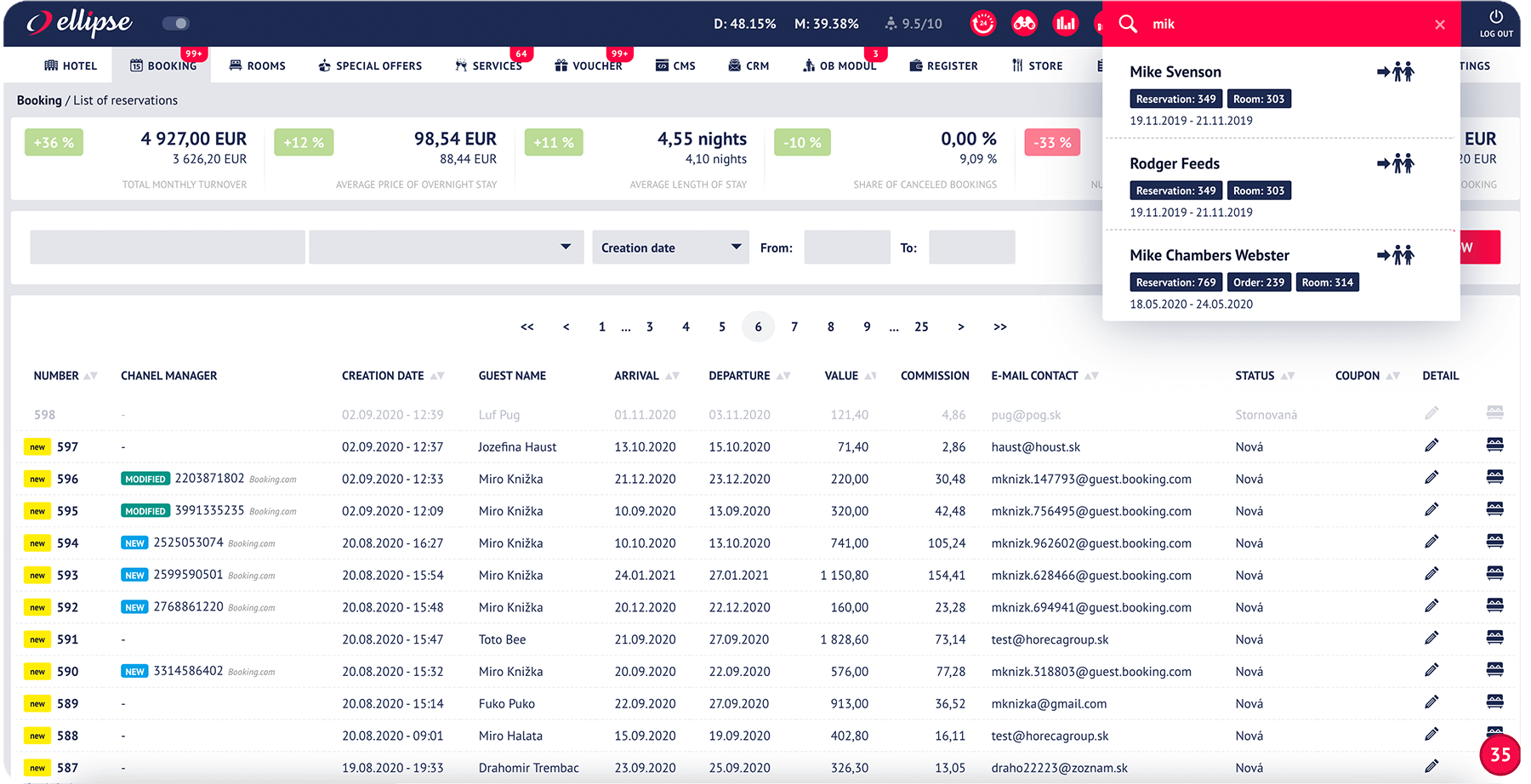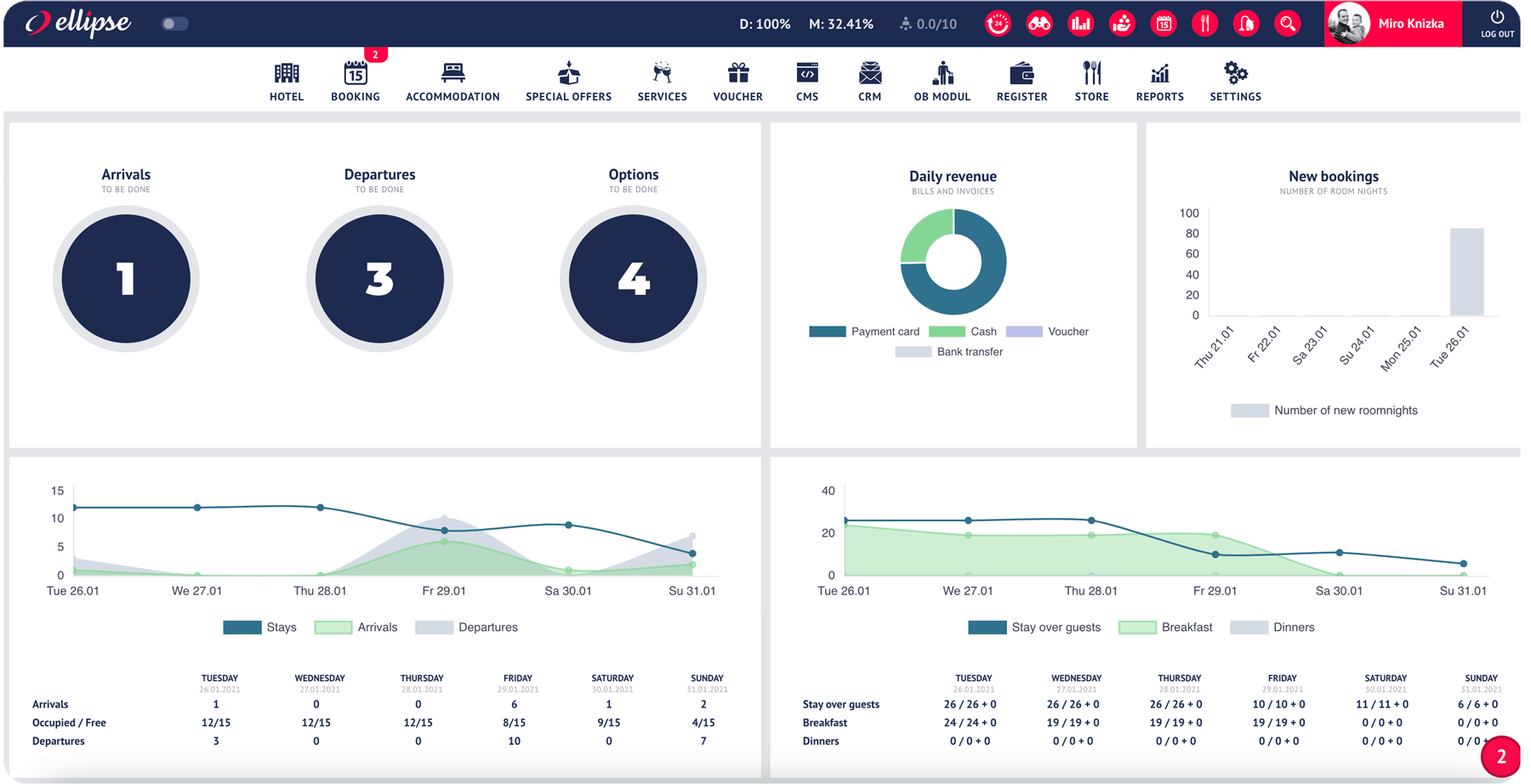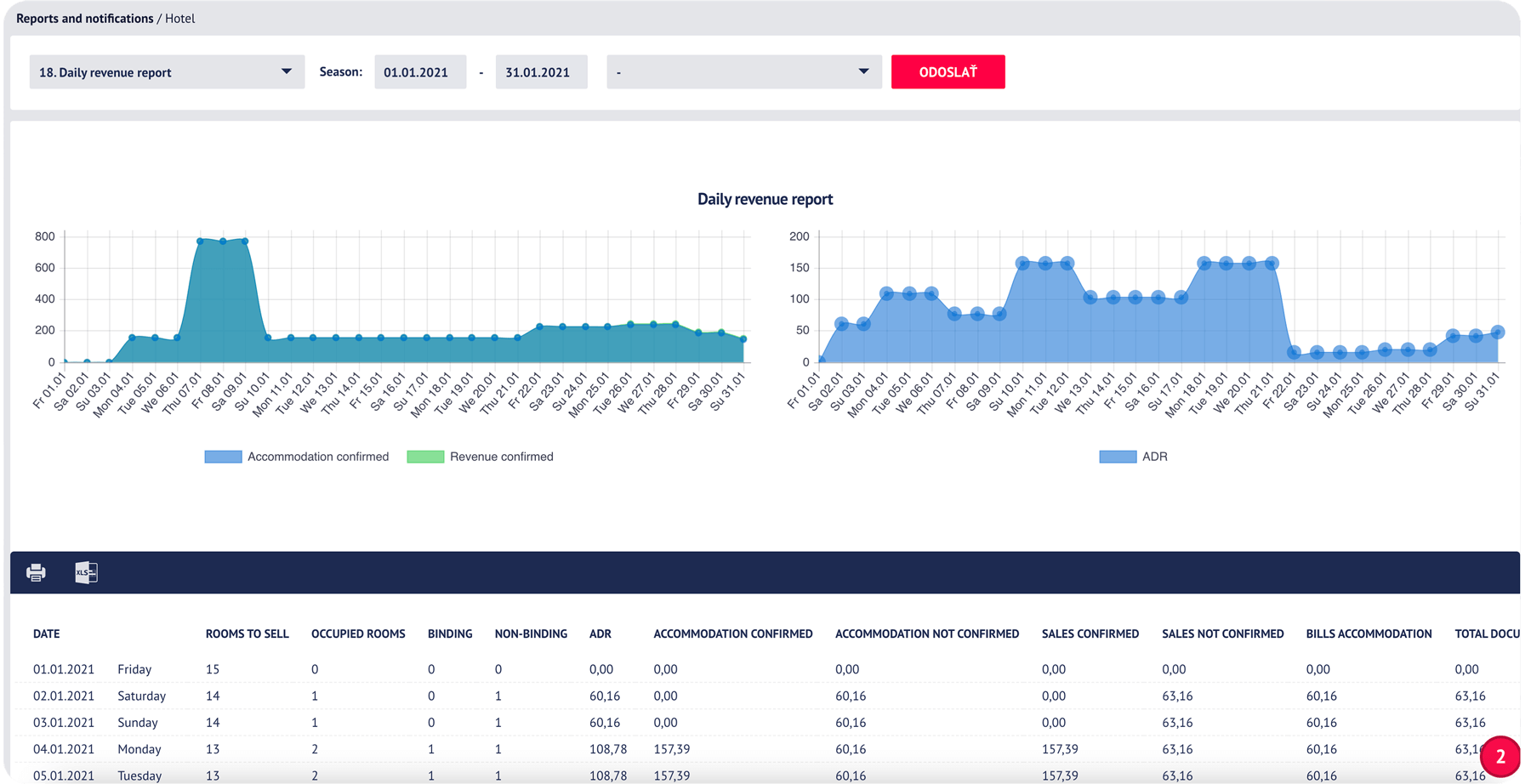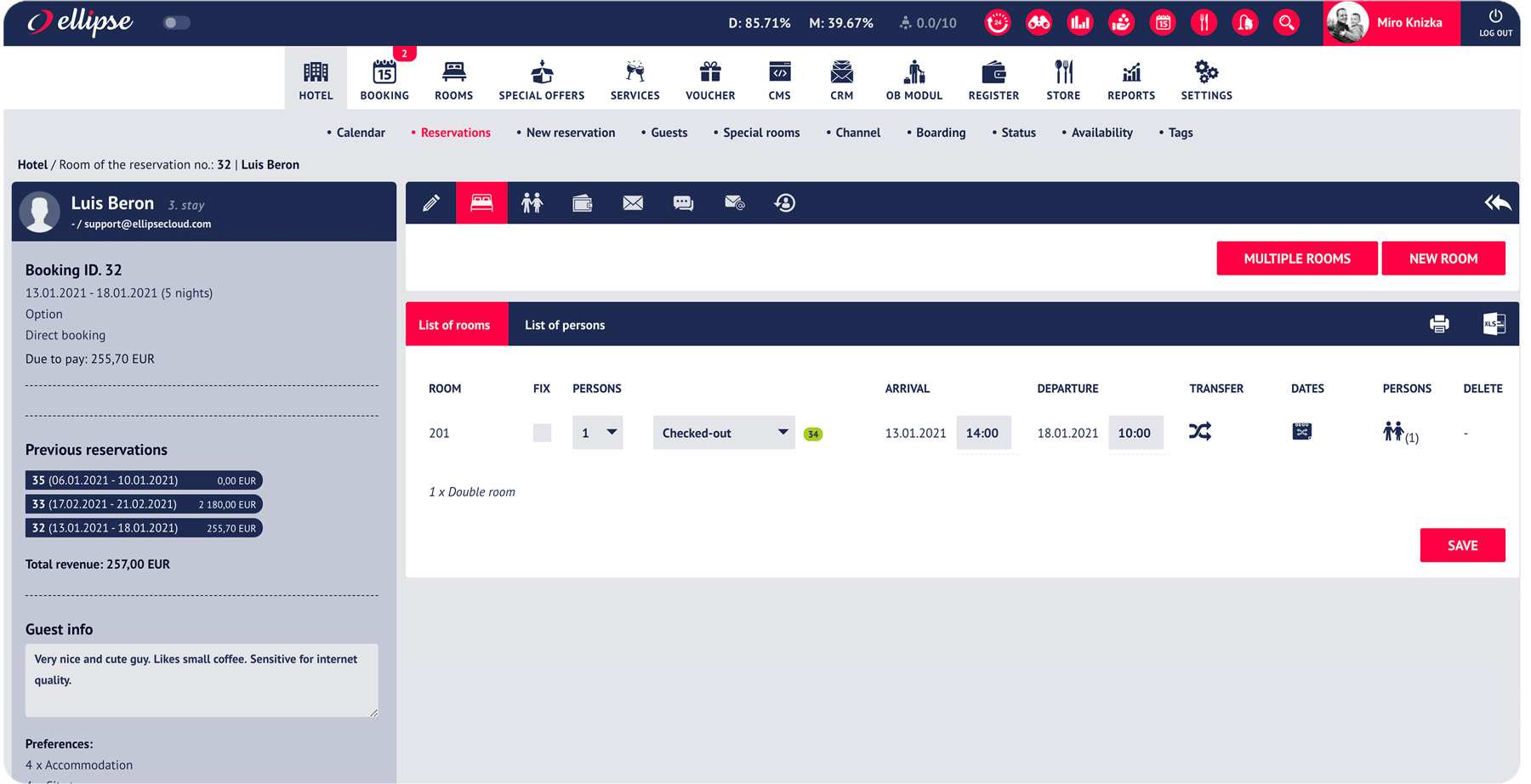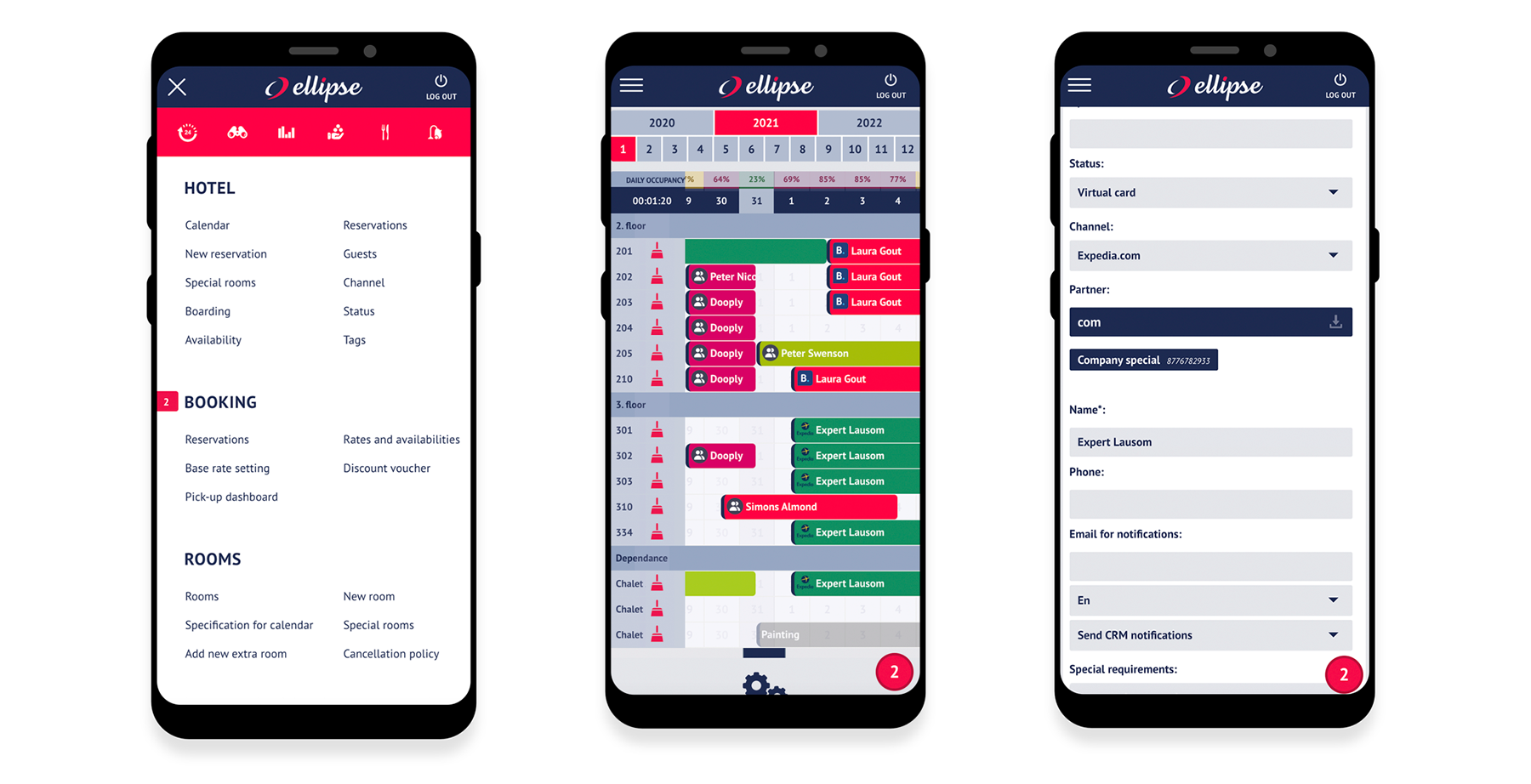 Drag & Drop editEasy bookings management on calendar. Intuitive popups and notifications save your time.
Modern dashboardsDaily overviews, revenues visualization, selling reports with interactive redirects speed up your everyday routines.
One click check-inEasy check-in process with online check-in. Custom specific url address for one click online check-in of your guests.
One click invoicingFinal bill or invoice just by one click. Online document ready to download in guest app.
Remote accessGive your guest access to the door and send instructions automaticaly based on booking status.
Online communicationSync whole communication from mailbox to right booking. All in Ellipse in one click.
Auto splittingCreate your bill automatically from online bookings. Split your add-ons, extra services from stay packages.
Secure logCheck all changes in booking in chronology. Ellipse log every change done by users, every action, automatic sent e-mails.
User accessControl the Ellipse access of users by IP address or multiple IP addresses. Set the available modules for specific user.
Auto mailingSet auto CRM e-mails by action and let Ellipse to send your prepared e-mails. Full packet of custom settings and possible mailing actions.
Quick group bookingCreate multiple bookings with many units in a very simple way. Create options with specific due date for confirmation. Prepare auto reminders.
Numerous reportsUse your data in proper way. Work with XLS exports and custom filters and settings to check the right indicators to manage your business.
Book a demo