Buy and Rent concepts
Give your investors online overview of earnings and rent prediction. Customized and anonymized calendar with live occupancy of their units.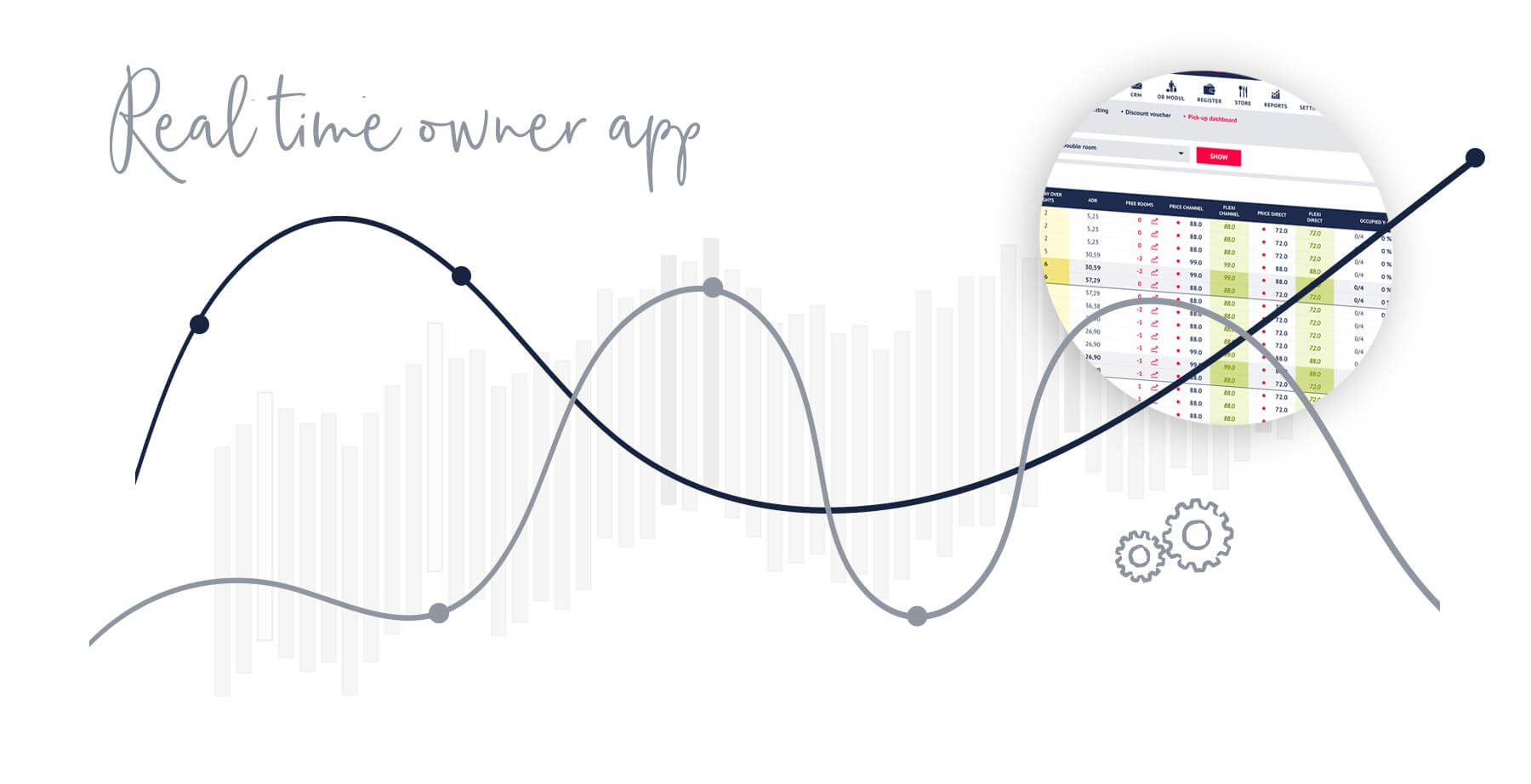 Individual owner accessGive to your investor individual access to owners application. Cloud based and online everywhere.
Owners staysGive your investor ability to manage and plan their private stays, show them occupancy of their apartments or units in real time.
Rent and Cost statementsPrepare final monthly statements in few simple clicks. Automate PDF mailing directly from admin.
Dashboards and ReportsUse online tools to communicate with investor. Reduce calls and e-mails and turn them into real time reports and statistics of their investments.
Owners managementPrepare list of your individual owner in Ellipse. Manage all data, details, shared documents, agreements etc. All sensitive data encrypted.
Daily revenuesSet your own way to calculate rent for owners. Show them daily rent in their online application. Be more open and transparent to the owners.
One click mailingSend messages and prepared mails for all owners with one click. Send custom message to specific owner with attachments, monthly statement in PDF etc.
Always readyWhole history, all documents, monthly statemens are always ready to be downloaded in owner application. You don't have to re-send it again and again.
Book a demo
Many of satisfied customers
Our customers are large hotels of various specializations, guest houses, apartment concepts as well as small family accommodation rental. Our system adapts to your requirements. The common feature for all is reliability and precision.
45% average direct bookings increase
Hotel Saffron, big congress hotel
Hotel Borovica, wellness hotel
Hotel Chrysso, boutique hotel
Hotel FIS Jasná, ski-in ski-out hotel
Beer wellness and pension
Boutique Hotel Black Horse