Channel manager to automate your bookings, rates and availability
Manage all your sales on OTAs and portals in Ellipse. Synchronize your rates, restrictions and full availability with our channel manager.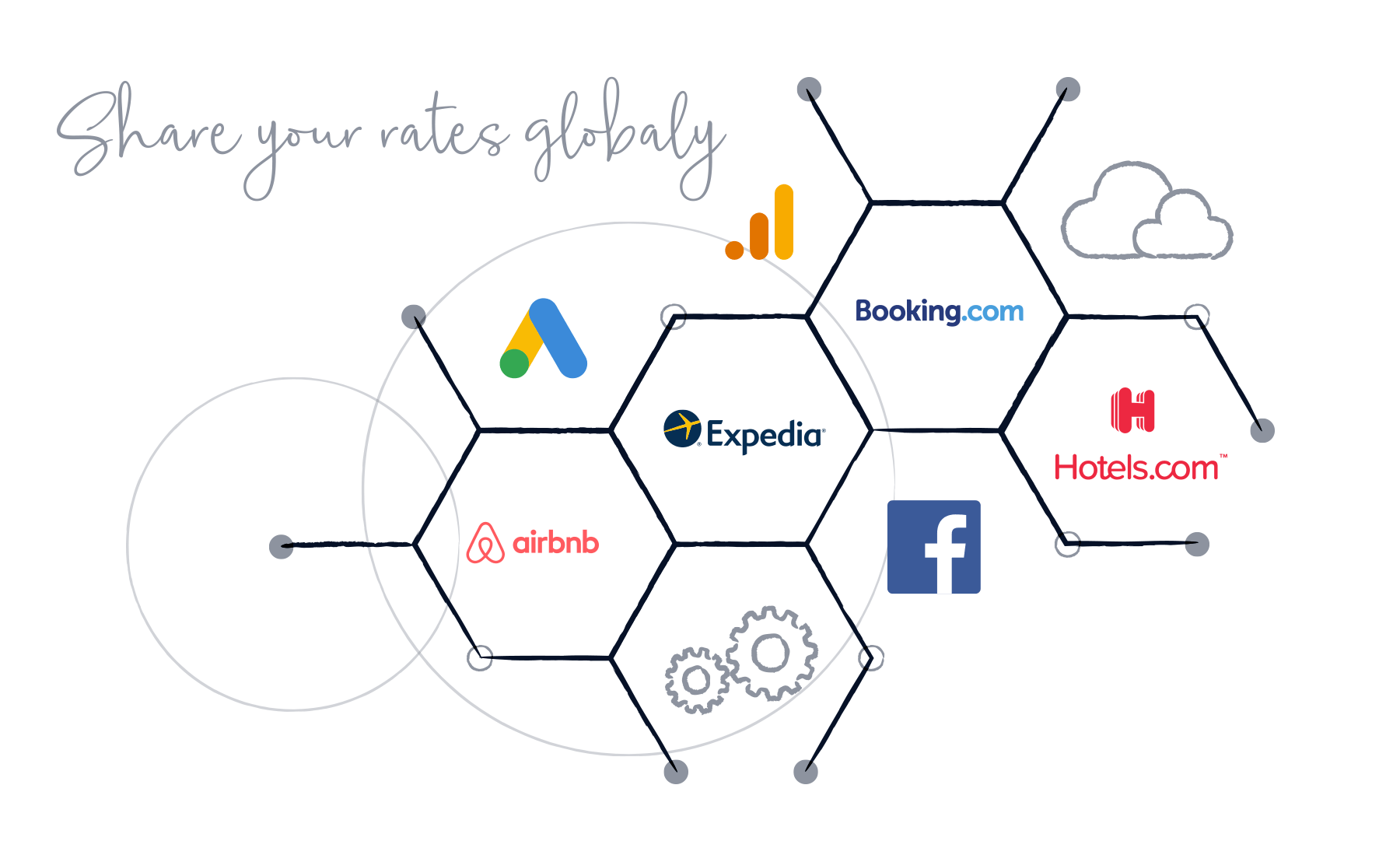 Easy set upConnect your properties, room and rates by simple ID numbers.
XML and iCalConnect all biggest OTAs in two way XML synchronization or connect any your custom portal with iCal.
High quality scoreOur connectivity provider score is very high and reliable on 99.99%.
Multiple propertiesUse our channel manager for different properties in your admin. Sync them all quicly and easily.
Multiple ratesNo limitation for rates management. Connect all your rates directly or create derivated rate from your standard rate.
Flexi ratesIf you use auto flexi rates in Ellipse, they are applied to all connected channels. Ellipse update your rates after every new booking or cancelation.
Custom mailing to OTAsCreate extra mailing templates to your OTAs guests. Manage auto mailing also suitable for "hidden" e-mail contacts.
Continuous updateEllipse will update your channels after every change in occupacny. Control new bookings every minute. Run night big update for next 365 days.
Book a demo
Many of satisfied customers
Our customers are large hotels of various specializations, guest houses, apartment concepts as well as small family accommodation rental. Our system adapts to your requirements. The common feature for all is reliability and precision.
45% average direct bookings increase
Hotel Saffron, big congress hotel
Hotel Borovica, wellness hotel
Hotel Chrysso, boutique hotel
Hotel FIS Jasná, ski-in ski-out hotel
Beer wellness and pension
Boutique Hotel Black Horse